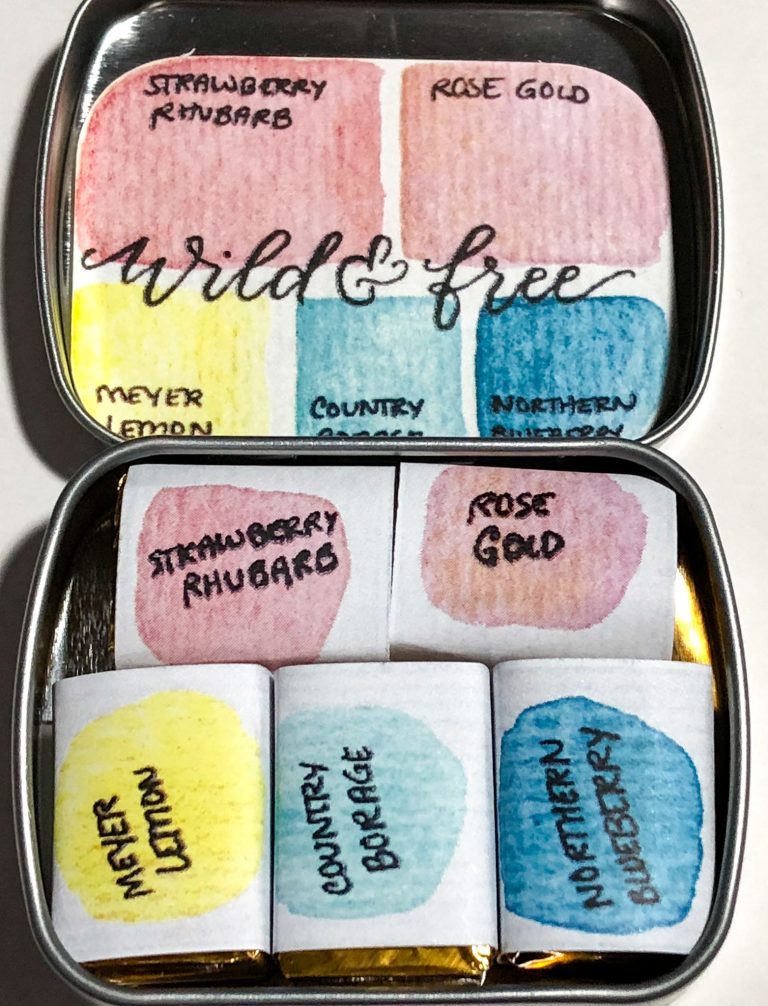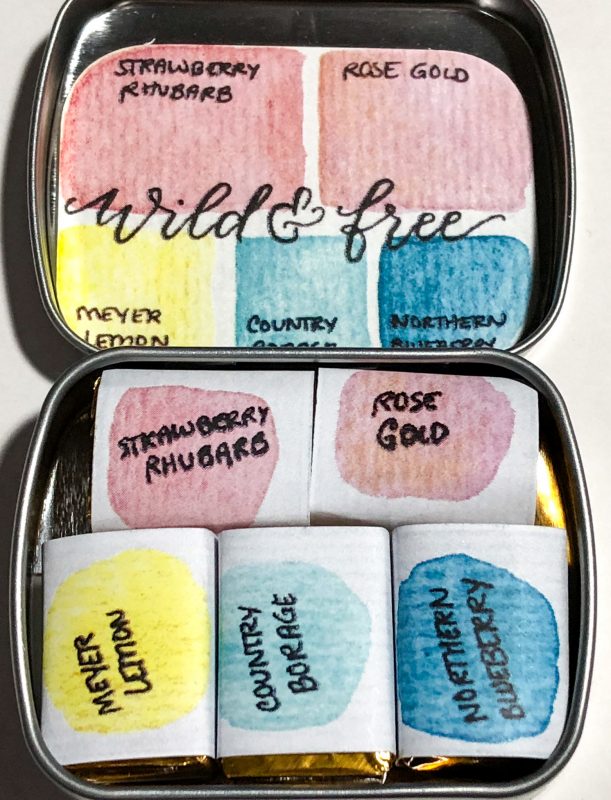 I tried out a new set of handmade watercolor paints for the first time today, creating a color chart that demonstrates how each color mixes with the other.
Wild & Free, created by DesignsbyRachelBeth and sold via her Etsy store, is a set of 5 handmade, half pan watercolors.
The colors include a middle yellow, two reds and two blues, holding close to a warm and cool version of each.
RachelBeth doesn't provide any technical details regarding the pigments used, but does use some pretty descriptive names, including Meyer Lemon, Rose Gold, Strawberry Rhubarb, Country Bourage and Northern Blueberry.
The Rose Gold and it lives up to its name, with a strong gold-flecked overtone.
The middle yellow made a nice, golden orange color when mixed with the reds, and two very distinct shades of green when mixed with the blues.
The purples aren't the most dramatic, but the Strawberry/Blueberry mix did turn out pretty nice.
It's also worth noting the care that RachelBeth takes with her orders.
The packaging was very nice, starting with the bright purple wrapping paper and including a hand written thank you note.
The paints themselves came in a small tin and included a color chart in the lid.
The pans are labeled and have a small magnet on the bottom. I love that idea so much I ordered a small sheet of magnets so I can enhance my other pans in a similar manner.
Overall, I'm pleased with these paints. They wet up very nicely and it was easy to transfer lots of pigment to my puddles while creating the color chart.
I look forward to using them on a "real" painting in the future.