April means it's time once again for the annual Kansas Nebraska Shop Hop! We participated in our first one last year and have done two Shop Hop related treks so far this year. This is the story of our 2nd …
When we visit Colorado we pass by many tempting signs advertising quilt shops. But, given the length of the drive and my inclination not to stop and dally, we (I) sigh wistfully and walk on by.
So when we realized the Shop Hop included most of those stores, we decided to make a day of it and hit the road.
We first hit the Junction 4 Diner in La Crosse for a late breakfast, then headed up to Hays. After that we started hitting territory we've never visited before. All the way up to Stockton, then across the hill country to Colby. (I can't believe our high school kids have to travel that far to play games!)
After that we were back in familiar territory and given how long the days are, we stopped at Monument Rocks. The light there was fantastic, even a couple of ours before the golden hour!
After that, we stopped again at Junction 4 Diner (hey, there's really not any food out there 🙂 and headed home. On the way we saw an intense storm which concluded with a dramatic, colorful sunset.
---
Cool shot of the sun through the keyhole at Monument Rocks.
---
A look from the other side.
---
A couple of wide angle perspectives.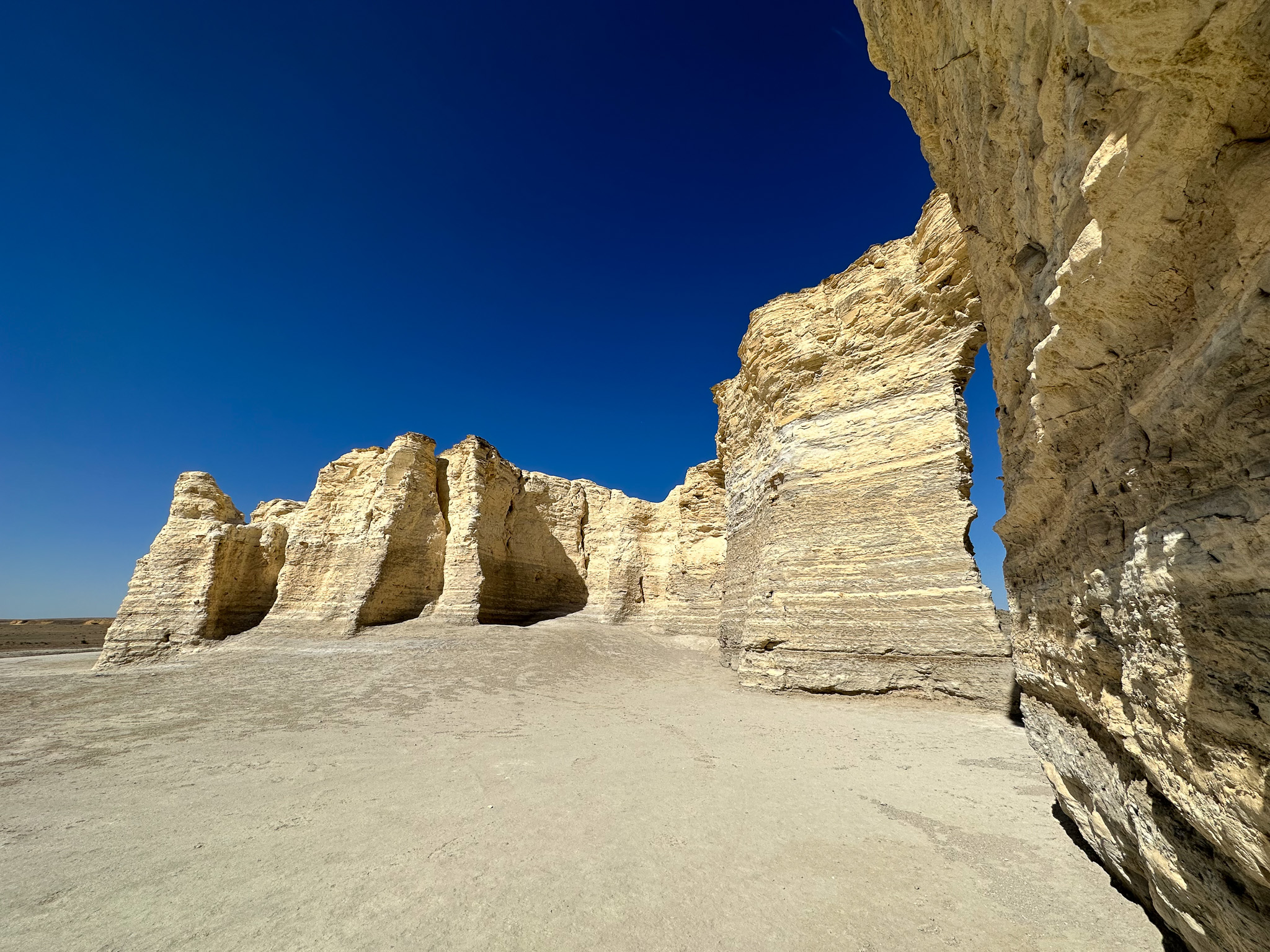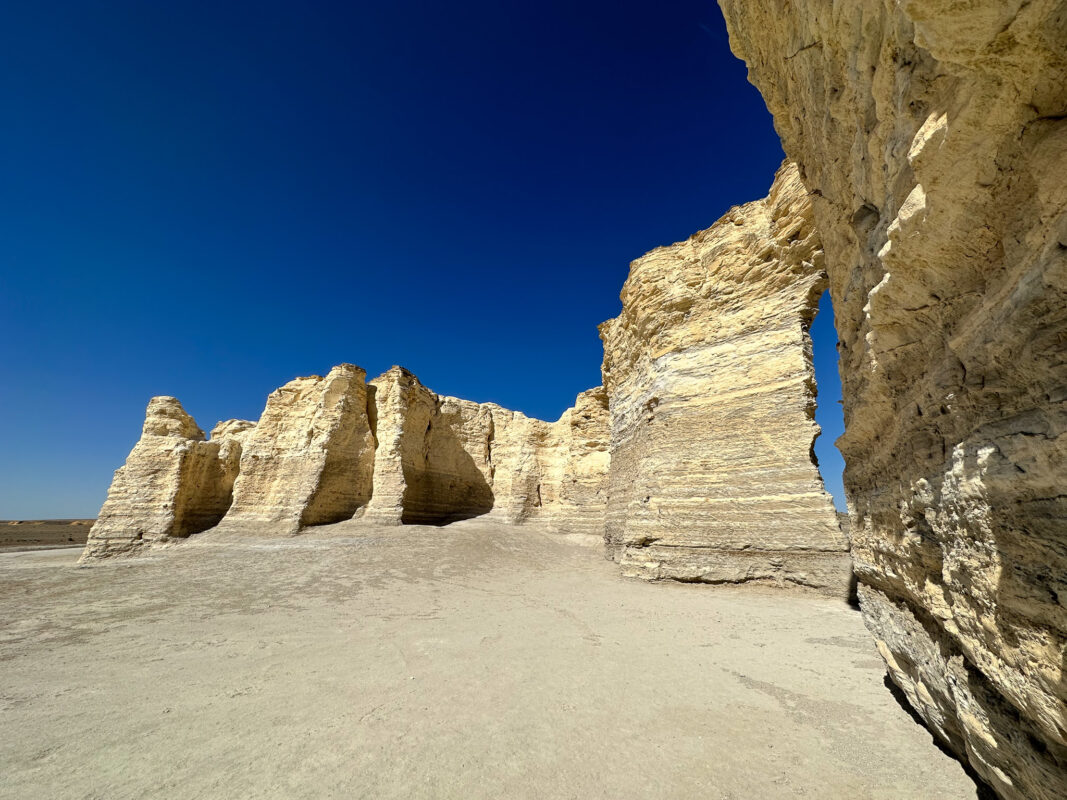 ---
Full on view of the keyhole from the west side.
---
Intense storm brewing east of Hoisington. Unfortunately, the dust in the distance is from the dry lake beds of Cheyenne Bottoms, an important migratory bird refuge which is suffering during our drought.
---
Sunset at the eastern edge of the storm east of Geneseo. It was as awesome as it looks!
---
This is a shot of the fabric associated with the Shop Hop and each of the blocks given out by the participating stores we visited.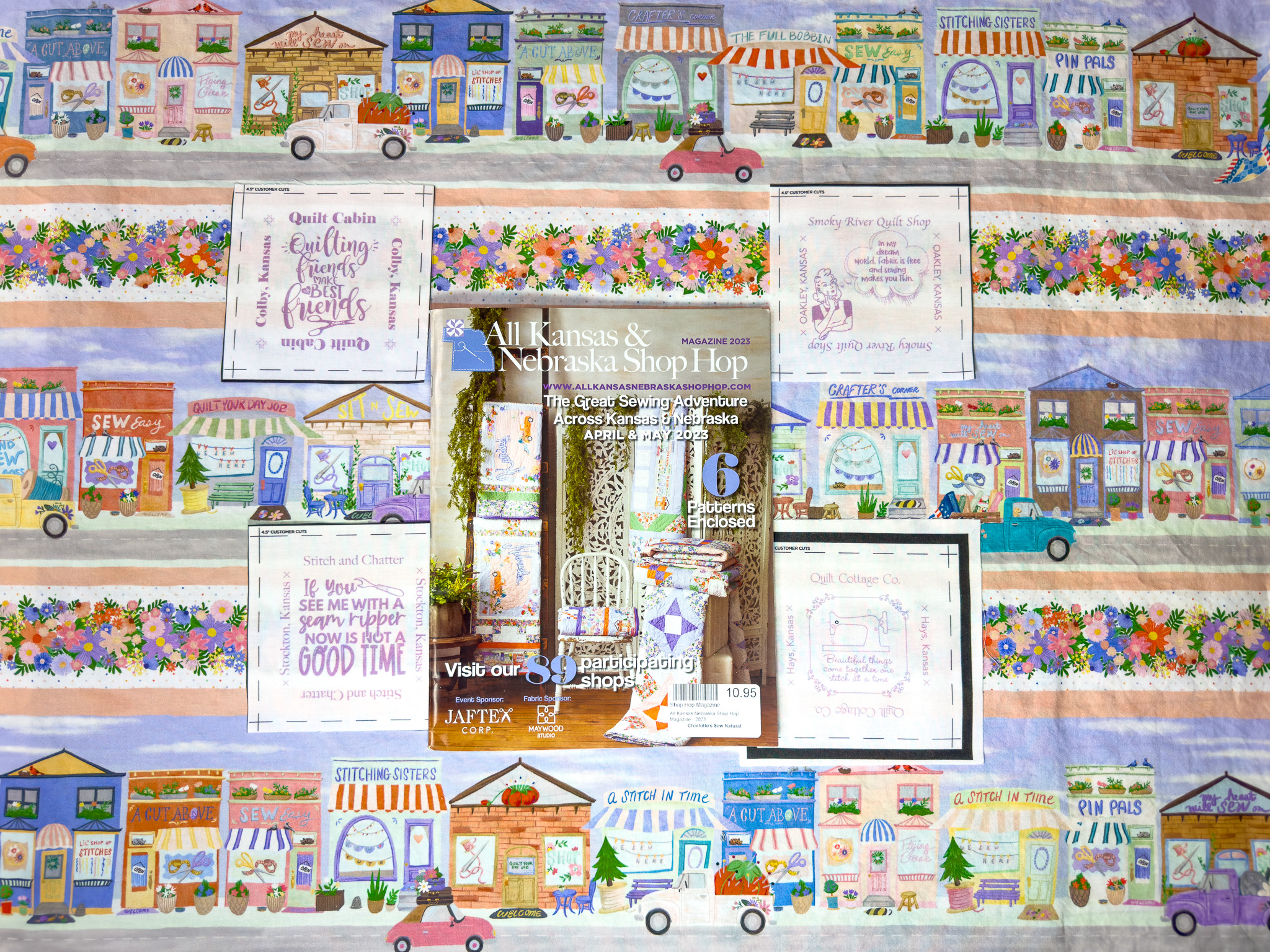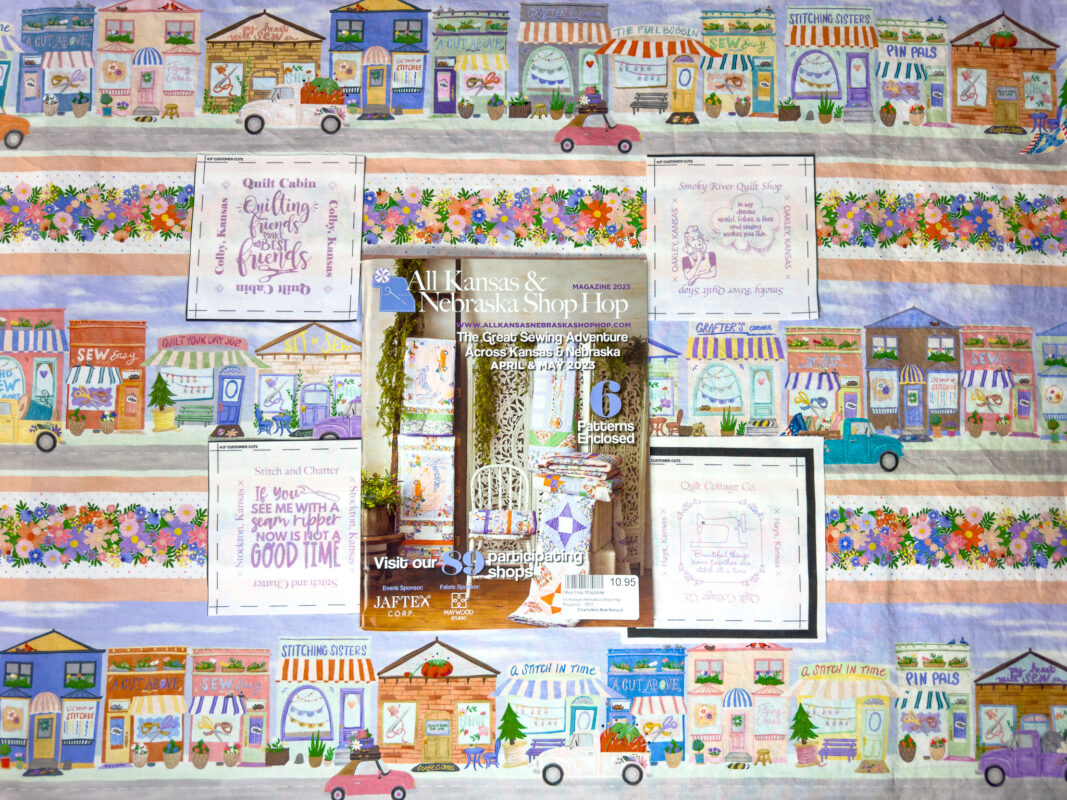 §
---
Here's a map of our route for the day. It was a long day. 8 hours per google; 11 hours in reality.