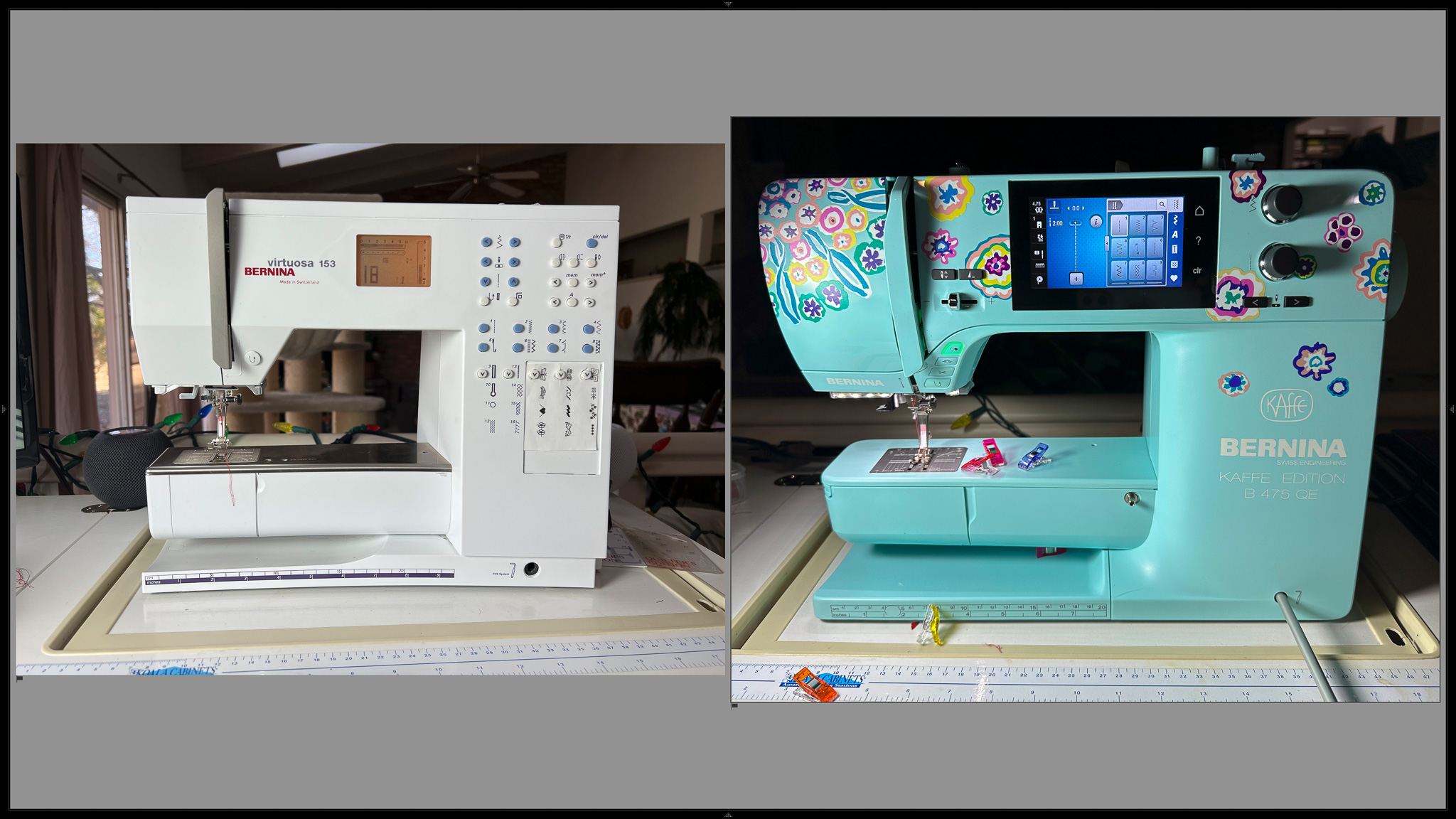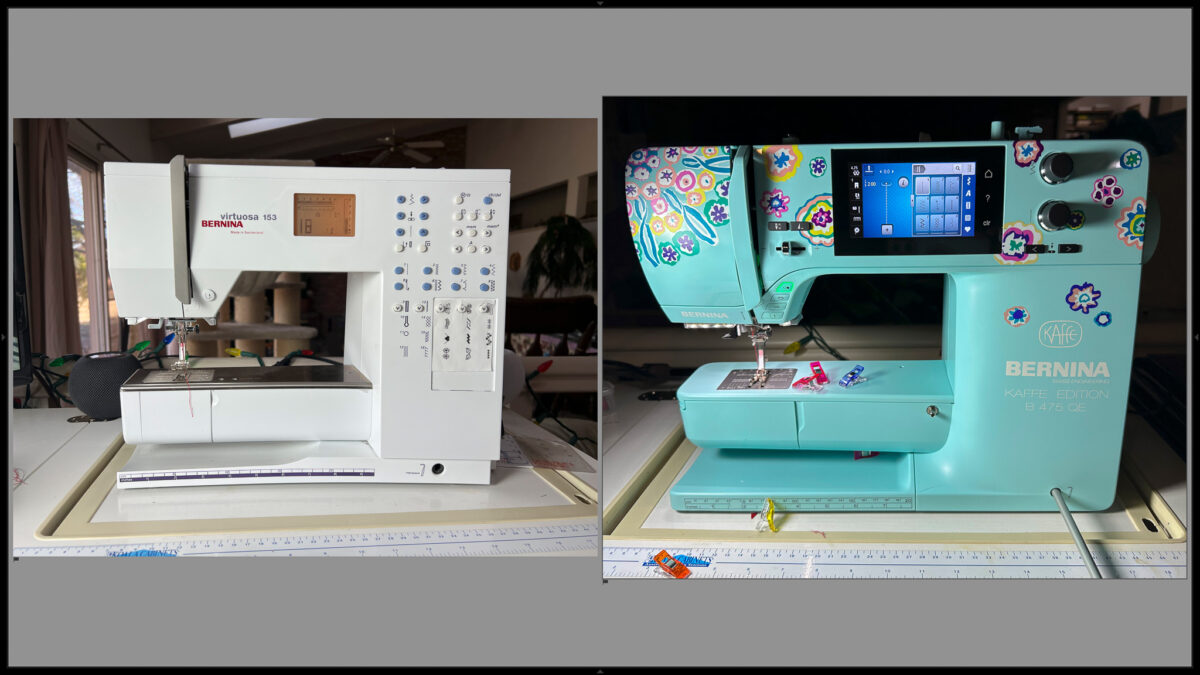 I began my sewing journey in January of 2022, using a 20 year old (but basically brand new, for reasons) Bernina quilter's sewing machine. By watching a variety of videos, and doing a lot of reading, I learned a lot in a year. The Bernina 153 QE is a fine machine and I'm planning to keep using it for quilting while I use the new machine for sewing blocks.
The beginning of 2023 finds me sewing on this wonderful new Bernina. It's the first machine they've produced where the entire body is a color other than white. The Bernina 475 QE, Kaffe edition, is inspired by the Kaffe Fassett line of fabrics. Some of the flowers are molded directly into the body while others are painted on.
Performance wise, I find this machine to be more of a cross-grade than an upgrade. But, with 20 years of updated and new features, it is an upgrade, no question.
My favorite new feature? The way you cut the thread by simply pushing a button. Though the lift up, swipe and cut with scissors motion when done sewing did bring back memories of watching mom do the same thing as I sat in her sewing room watching and talking.
Below is a preview from an upcoming post featuring my favorite baker's dozen blocks from 2022. Over the past year of sewing, I've created numerous hot pads, a few small quilts and close to 100 separate blocks!