This is the story of how I created a small, simple quilt using a charm pack (42, 5″ pre-cut squares).
Eight months ago, when I was just beginning to learn how to quilt, I bought a charm pack of pastel colored fabrics.
I had already sewed a set of floral charms to form a small quilt top and was ready to do another one. Enter the pastel charms.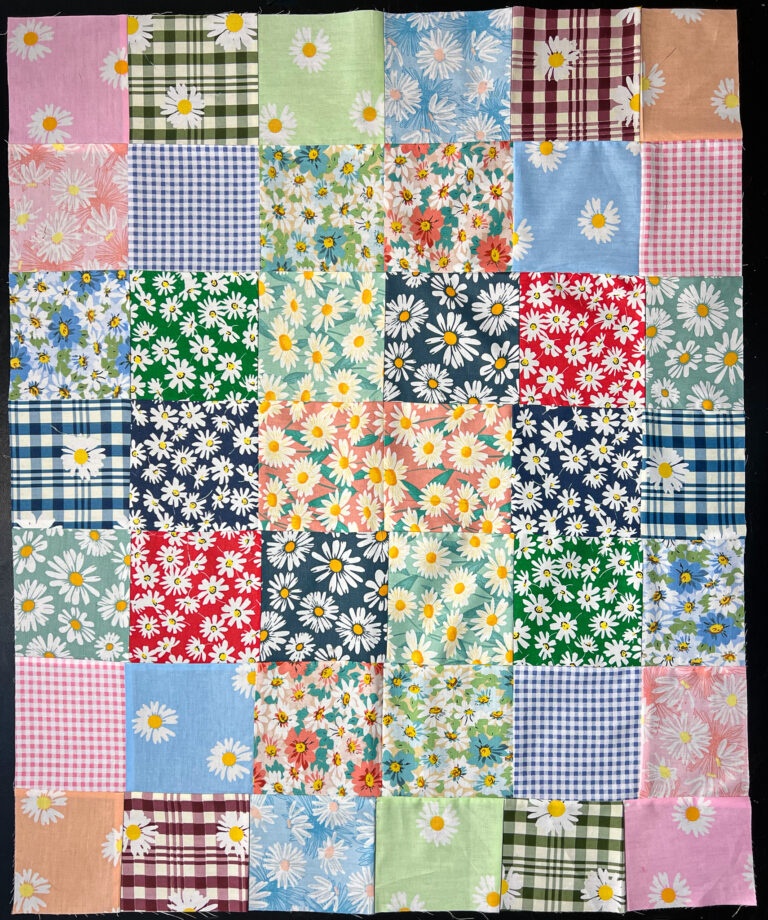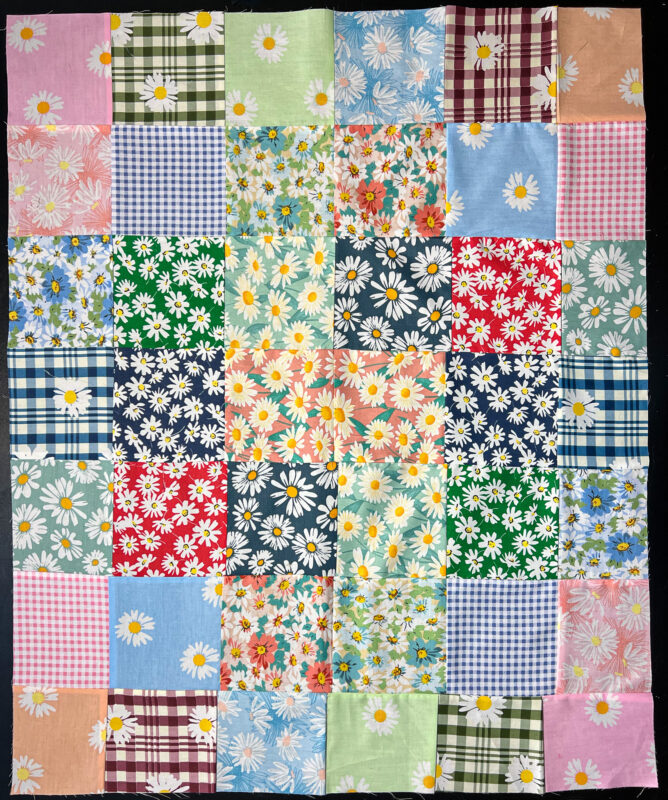 But, I didn't like the layout I created, and couldn't decide what to do with them, so into the future projects pile they went.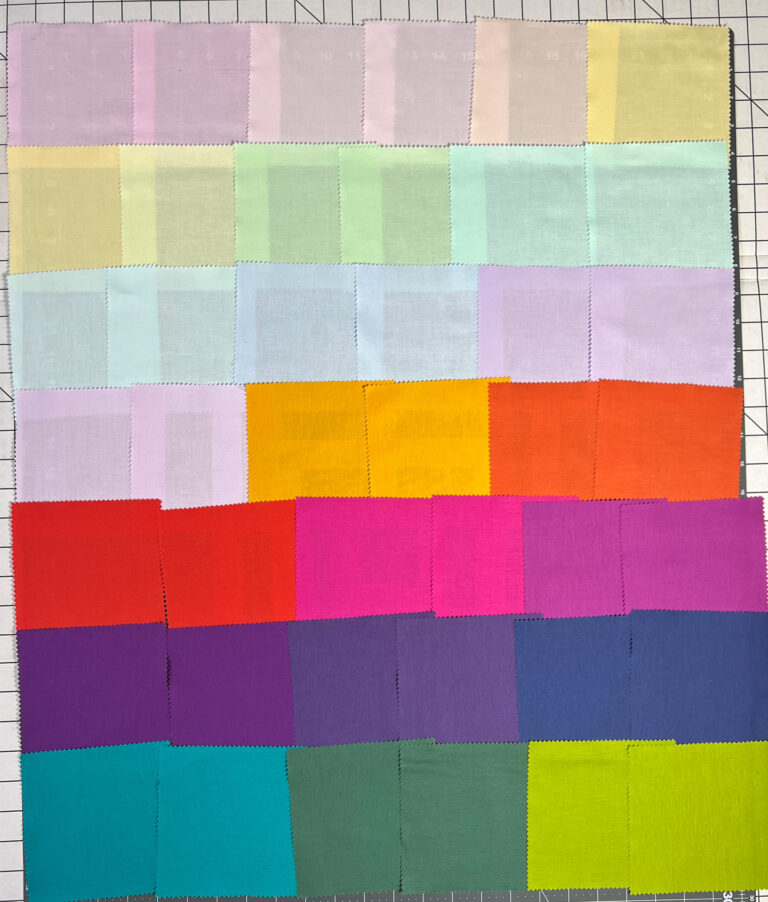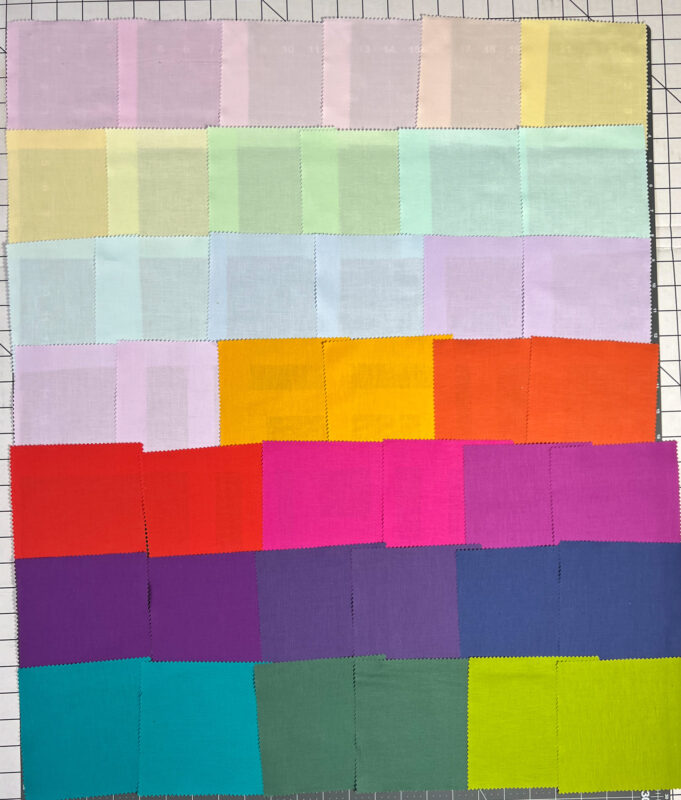 Recently, looking for an easy (ha!), quick (ha ha!), project, I considered what I might do with the pastel charms.
I thought about cutting them in half to form rectangles, but decided that triangles might be more interesting.
Oh, was I right about that!
Who knew that simply cutting in half on the diagonal would introduce so much complexity!
Some of the seams had 8 overlapping pieces of fabric! Not something you get with simple charm squares, that's for sure.
In any case, I like it. There are multiple, overlapping diamond shapes and some pinwheel type effects.
Below is the initial layout. For various reasons, the final quilt is slightly different.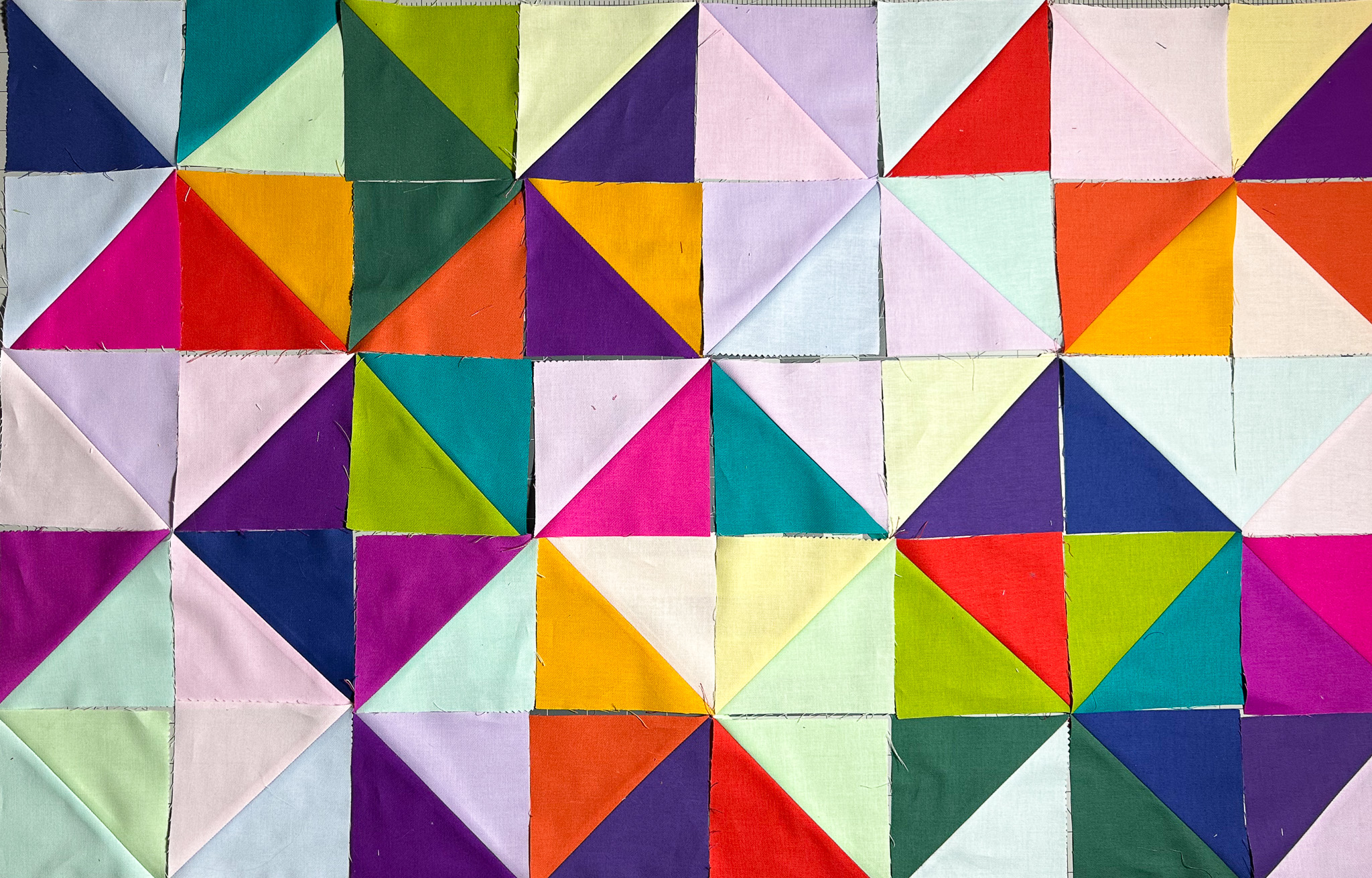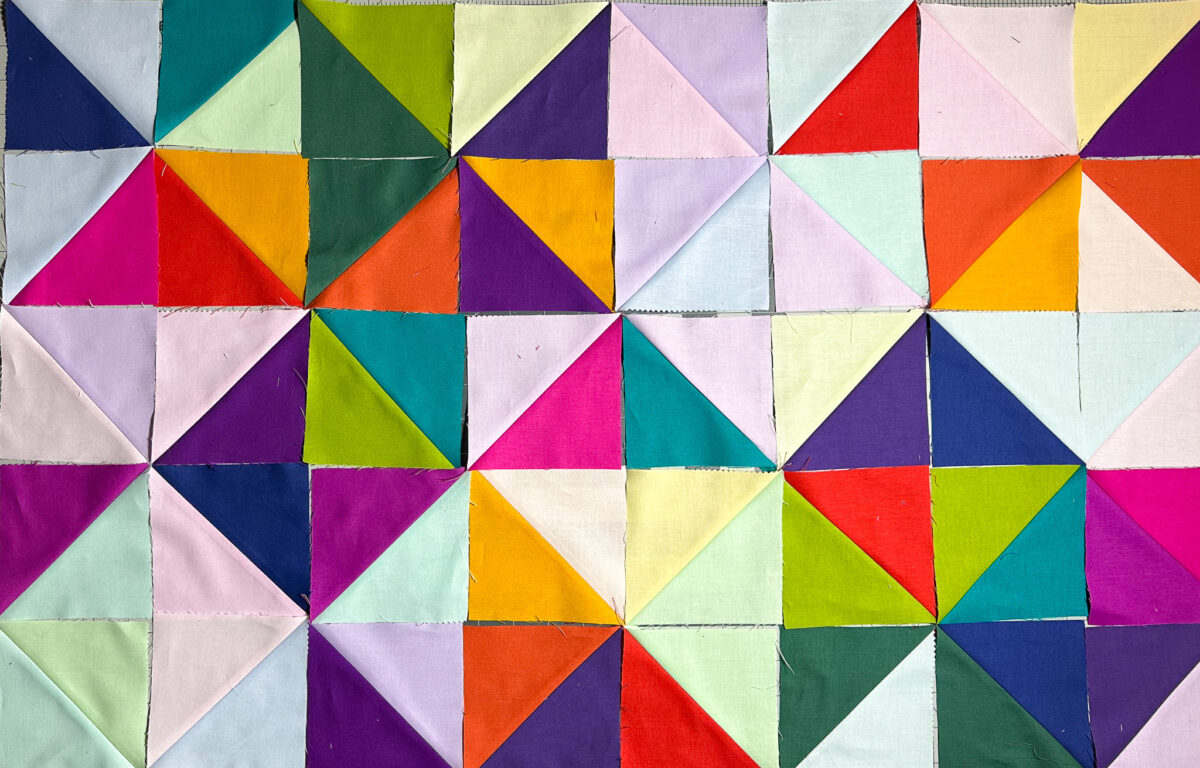 Kittens and cats are important quilting partners.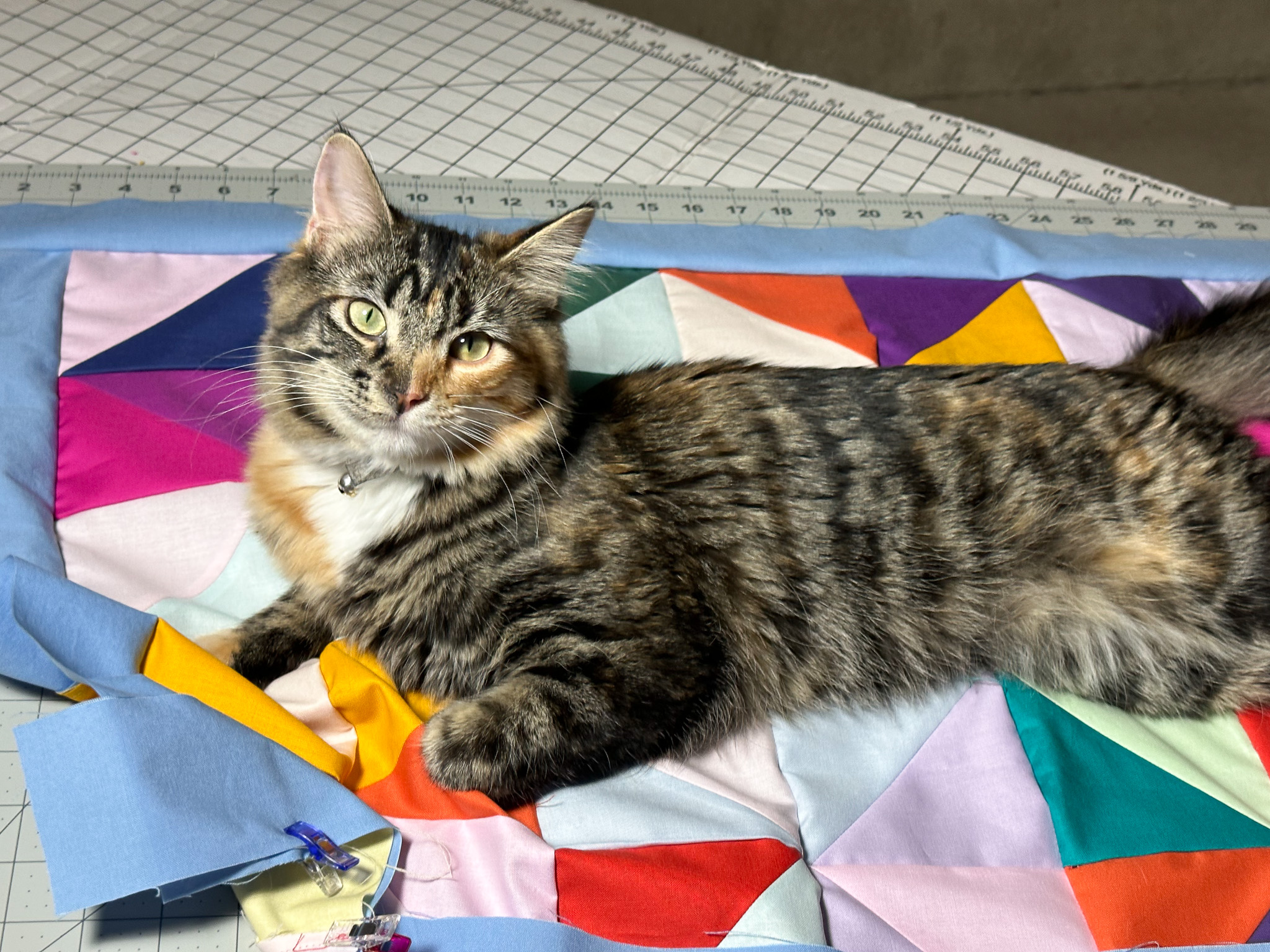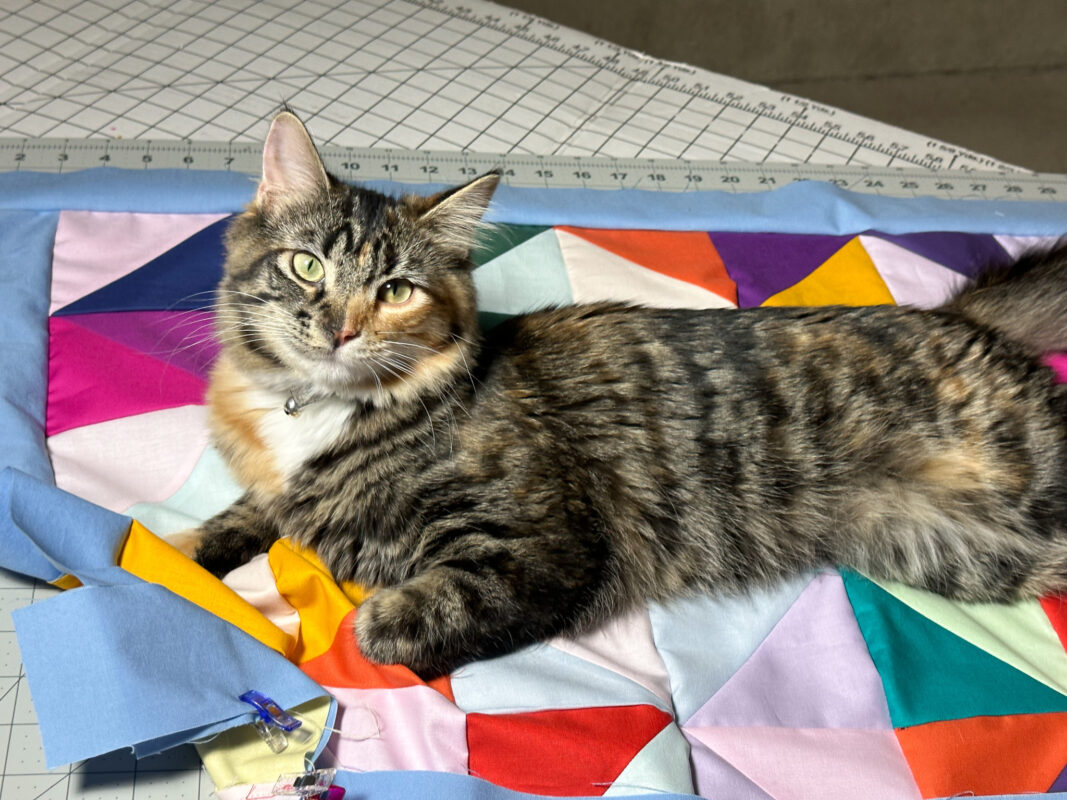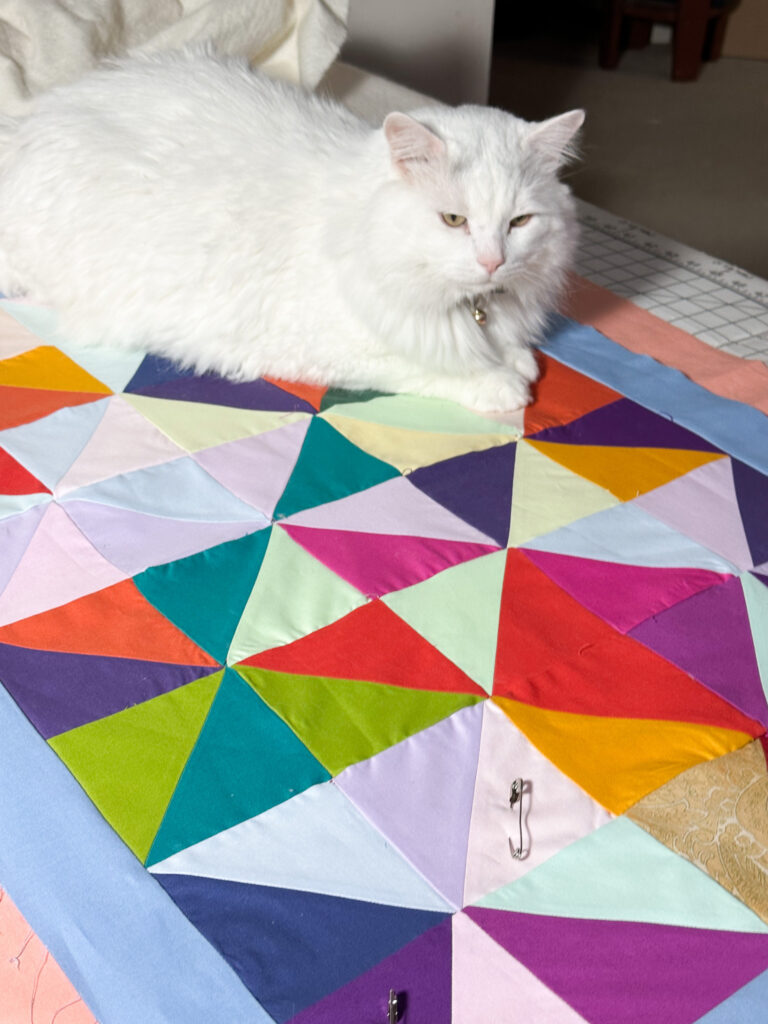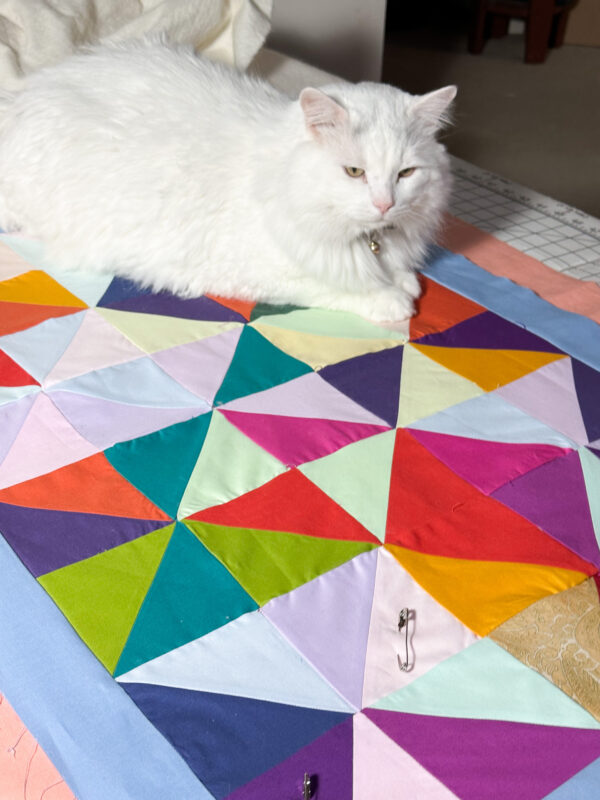 The final product! I've only done a bit of quilting to date, so went with a simple diagonal quilt line to accent the diamonds. The pattern is more visible on the back view.