This is the second of a two-part series featuring a set of 9 special stamps issued by the United States Postal Service between 1934 and 1978.
The first part covers the stamps issued from 1934 through 1937 and this post covers 1947 through 1978.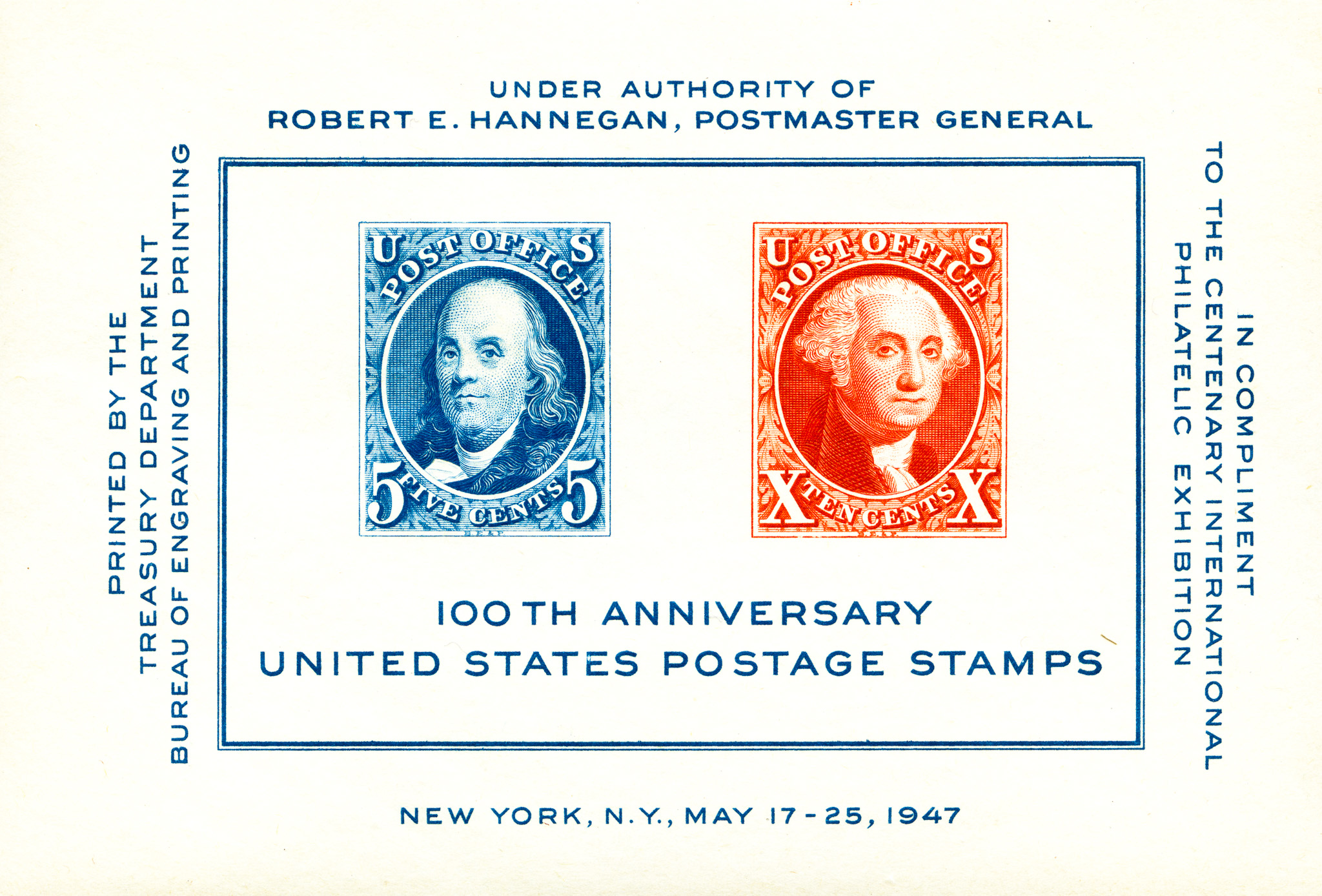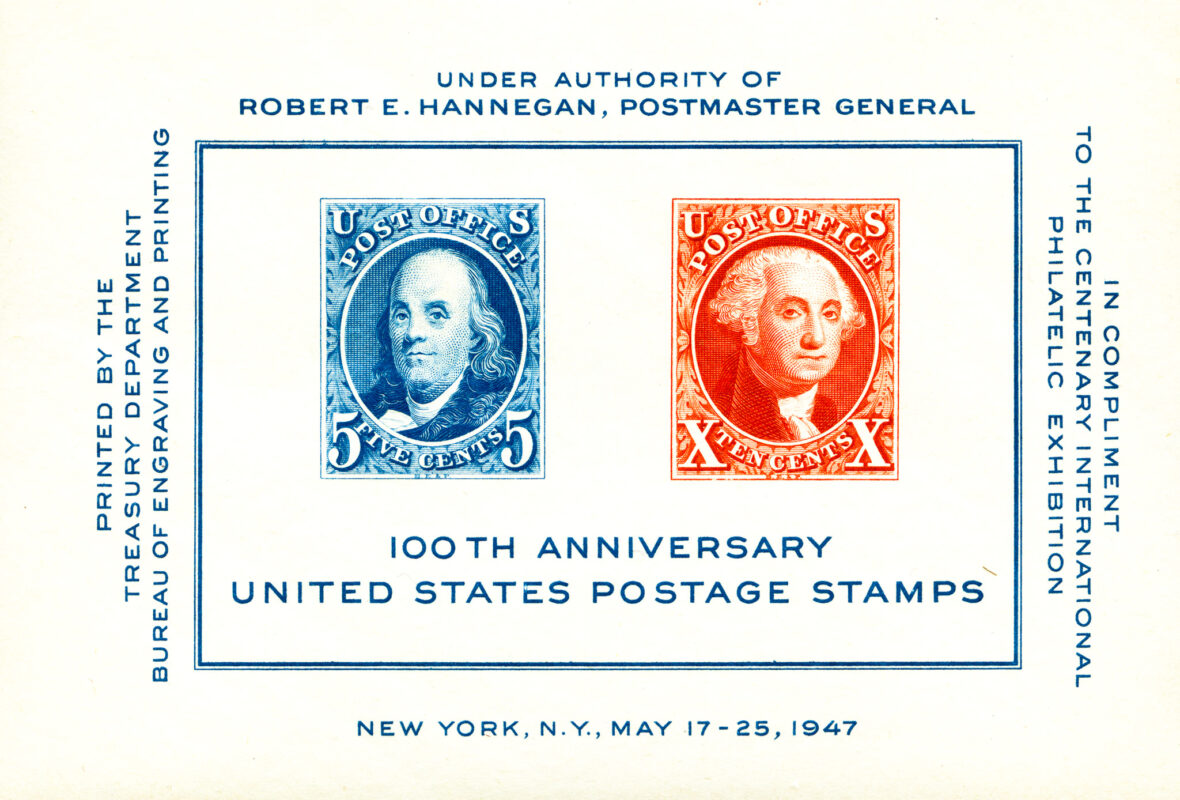 U.S. #948 commemorates the 100th anniversary of America's first postage stamps. This souvenir sheet bears reproductions of America's first two postage stamps. When cut from the souvenir sheet, these stamps were actually valid U.S. postage.
---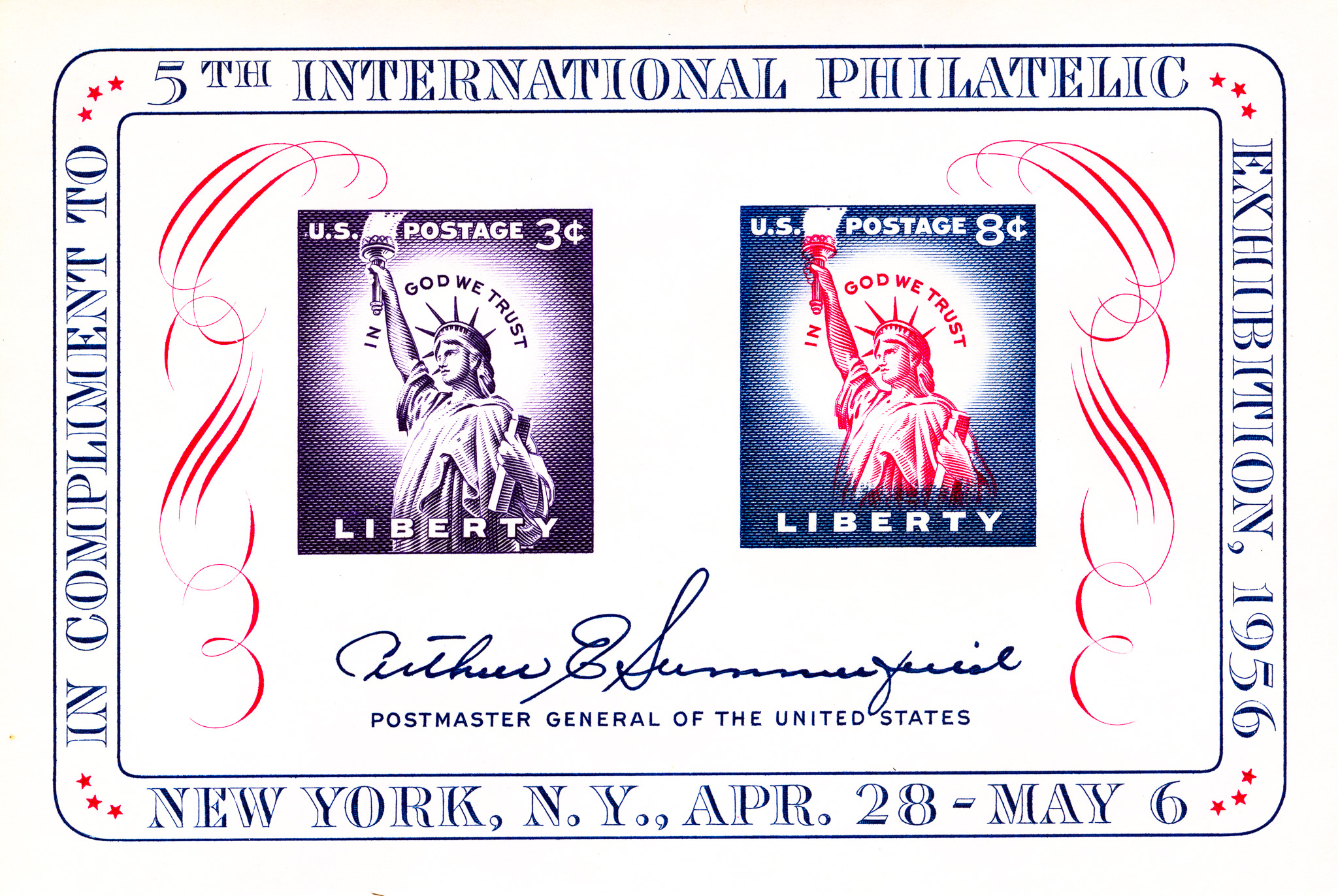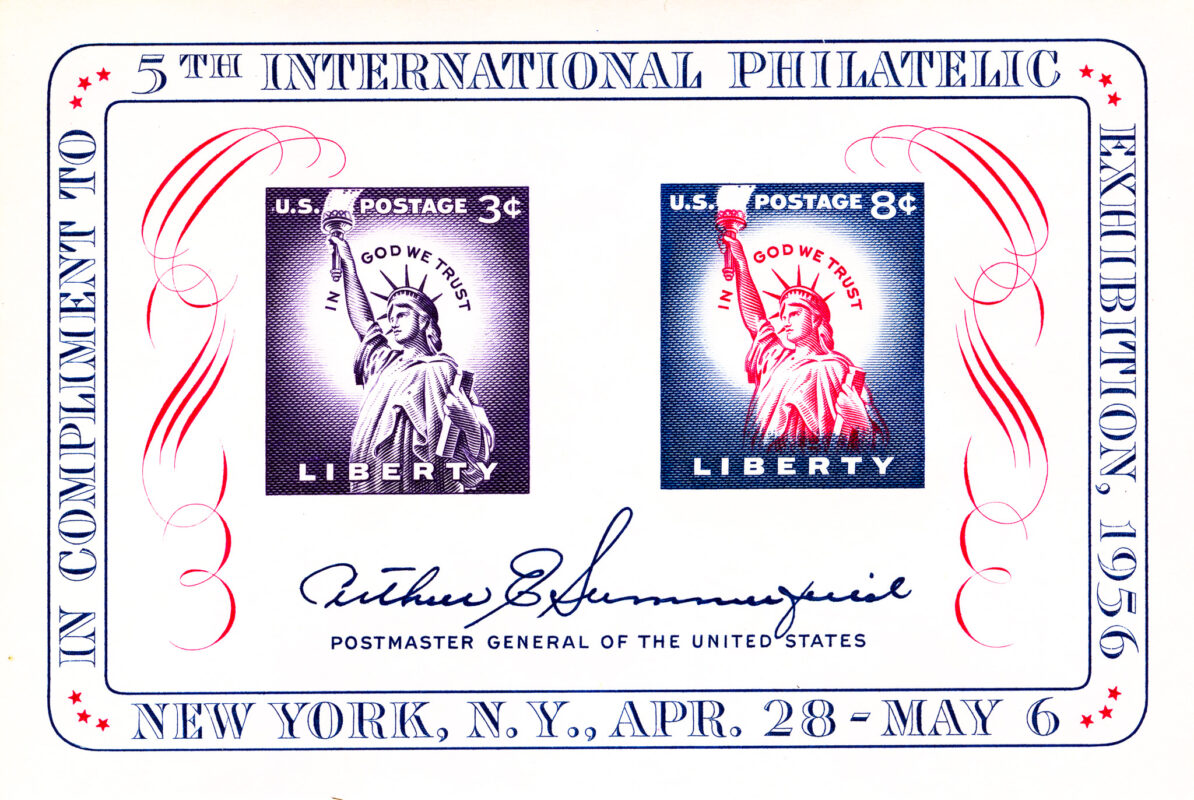 U.S. #1075 was issued to commemorate the Fifth International Philatelic Exhibition (FIPEX) held in New York in 1956. It was produced in small quantities for collectors, and features enlargements of the 1954-61 Liberty Series 3¢ and 8¢ stamps.
---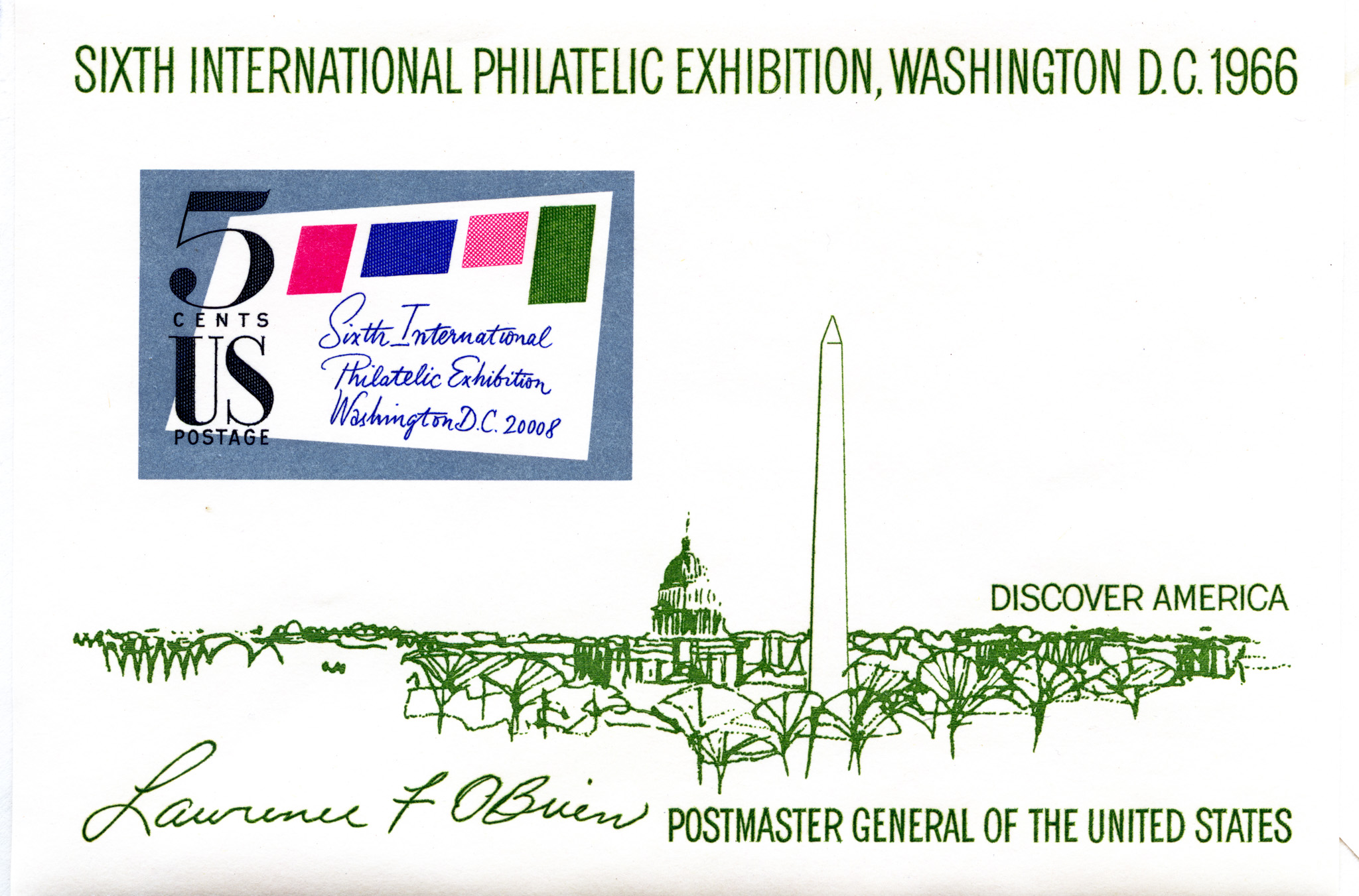 U.S. #1311 This SIPEX issue was released to recognize the Sixth International Philatelic Exhibition at Washington, D.C., in 1966. It was the first international stamp show ever held in the Nation's capital.
---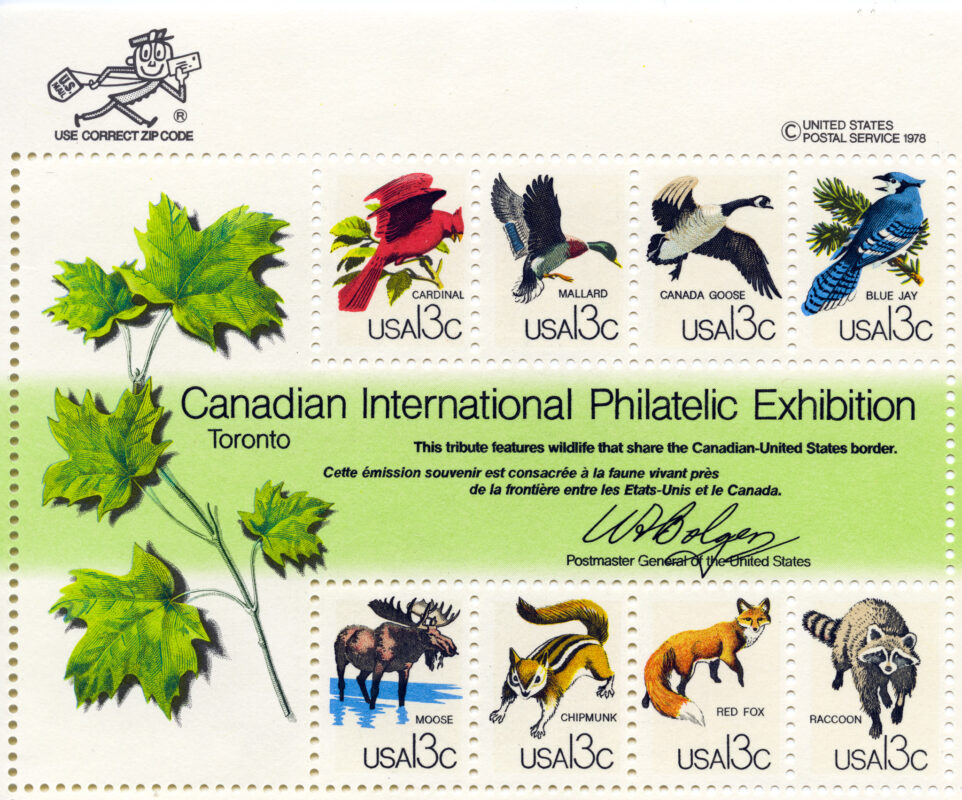 U.S. #1757 Issued in conjunction with the 1978 Canadian Philatelic Exhibition in Toronto, the CAPEX souvenir sheet was the first U.S. souvenir sheet to be released outside the country. Eight different stamps, featuring popular animals and birds from North America, appear together on this colorful sheet.
---