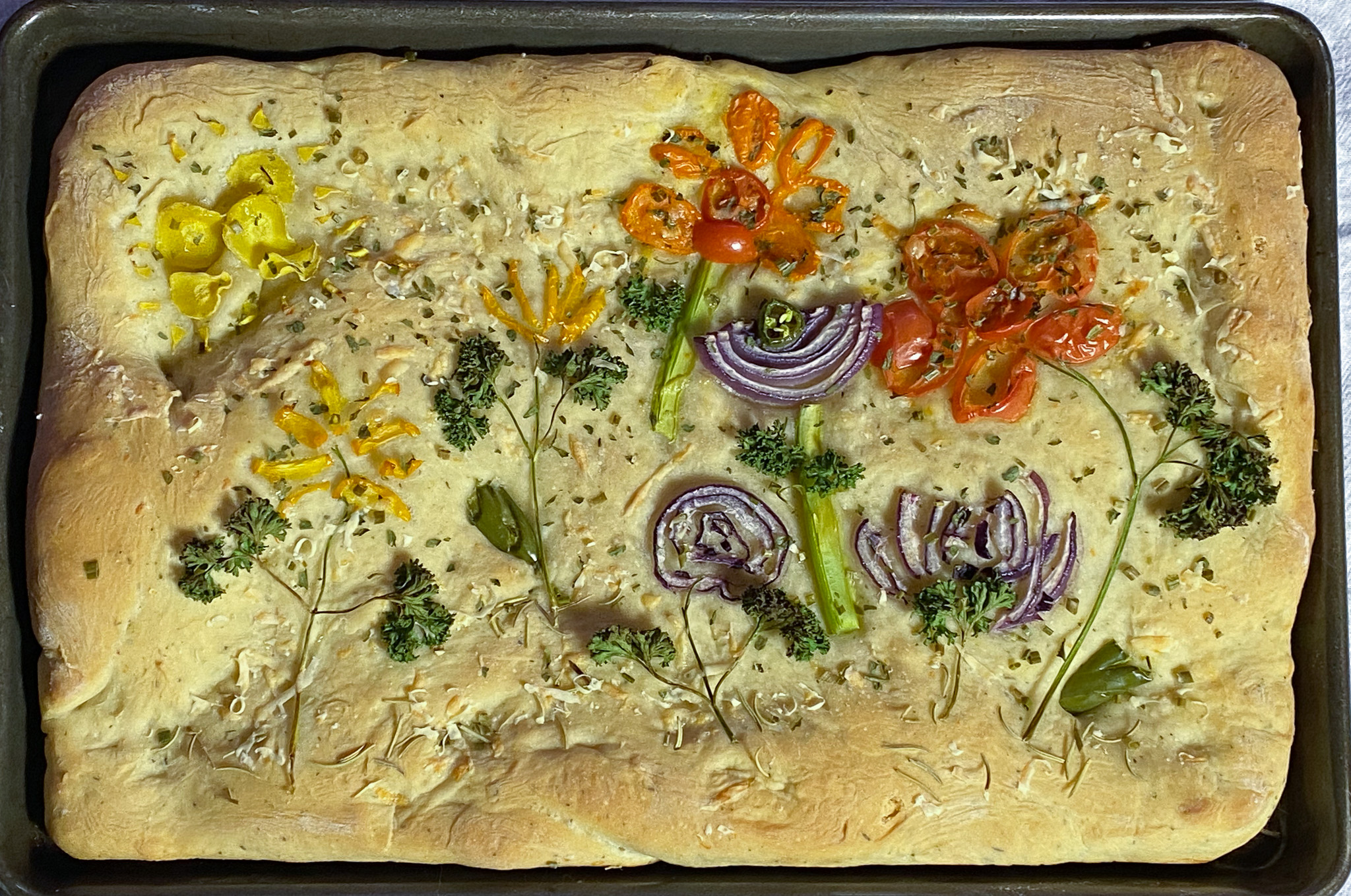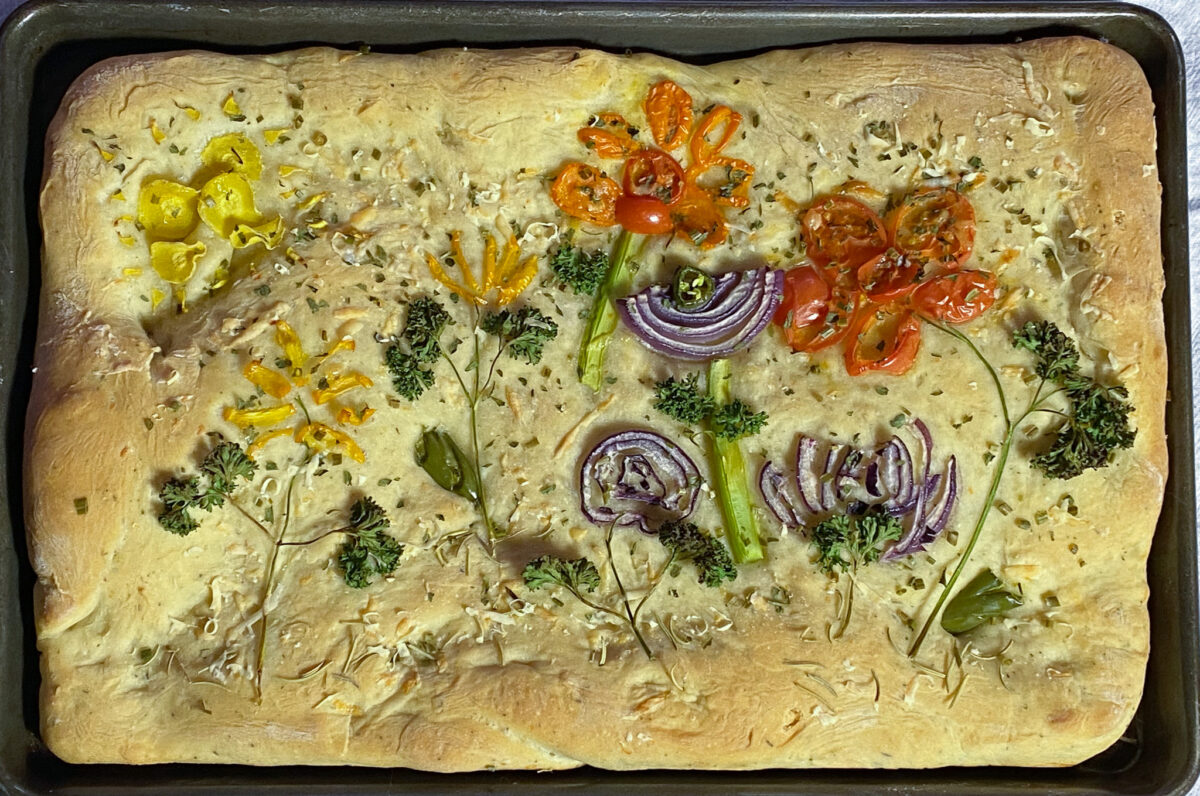 I first started seeing these last year, and a few months ago made a half-hearted attempt, but nothing worth sharing.
Today I was going to make another of my focaccia and upon a moment's reflection realized I had enough ingredients to make a passable garden.
So that's what I did!
Not bad, and worth another try in the near future!