I created a closeup photo of this colorful succulent* and wanted to share the details of how I was able to get the entire top in focus.

The answer was to combine a set of multiple, stacked, photographs, where each image was focused on a different part of the cactus.

The source images are created and assembled using a combination of hardware, software and technique.

The hardware consists of my camera, lighting (flash in this case) and an automated macro rail, the Stackshot by Cognisys.
Zerene Stacker was used to assemble the final image, and the technique is described below.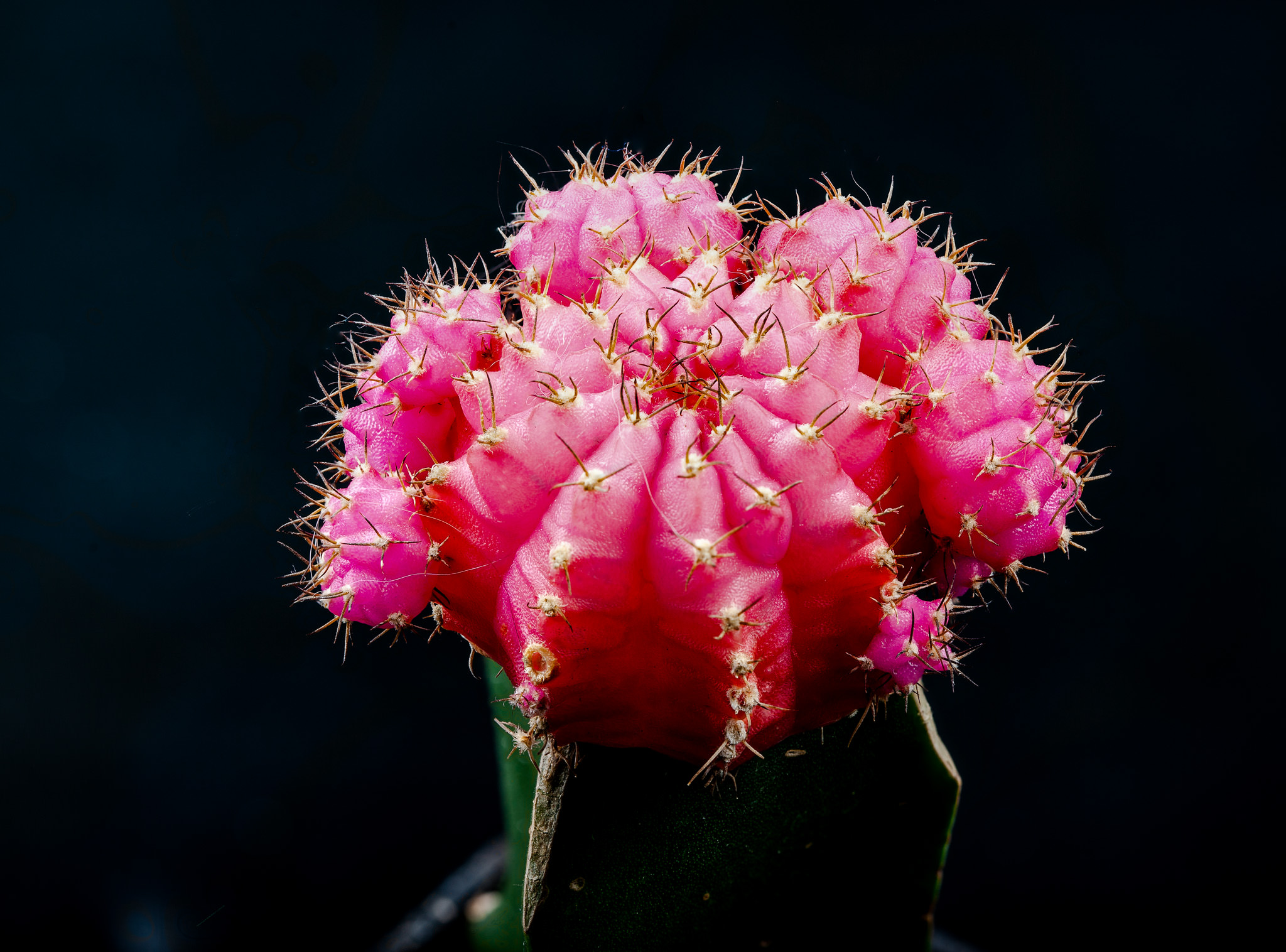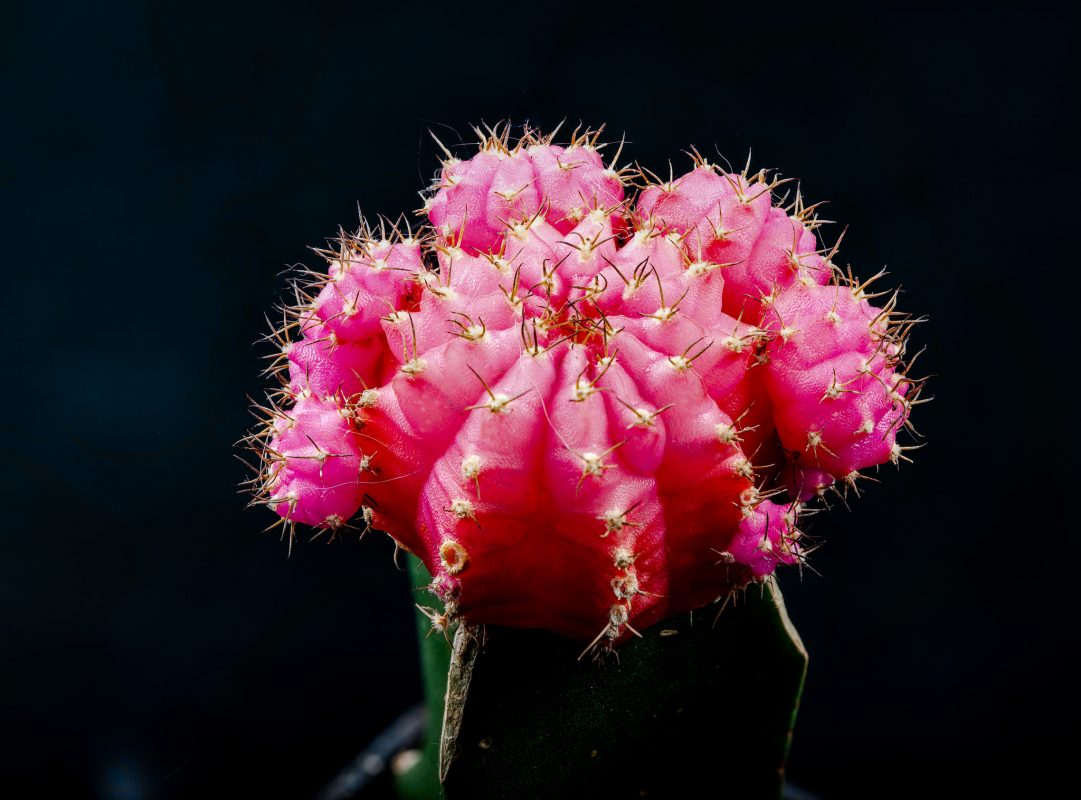 Here's a shot of the setup. Canon 5D MK II, with the 100/F2.8 macro lens, mounted on the Stackshot, which is in turn mounted on a Really Right Stuff ball head, all mounted on a 30+ year old Manofrotto tripod. The lights are Elinchrom D-lite RX4.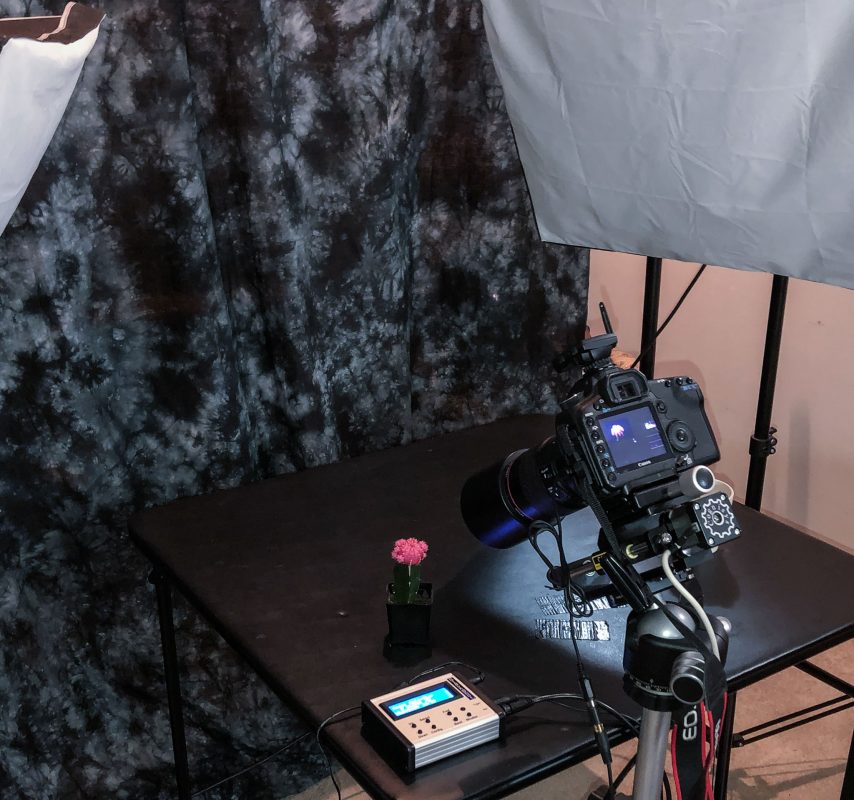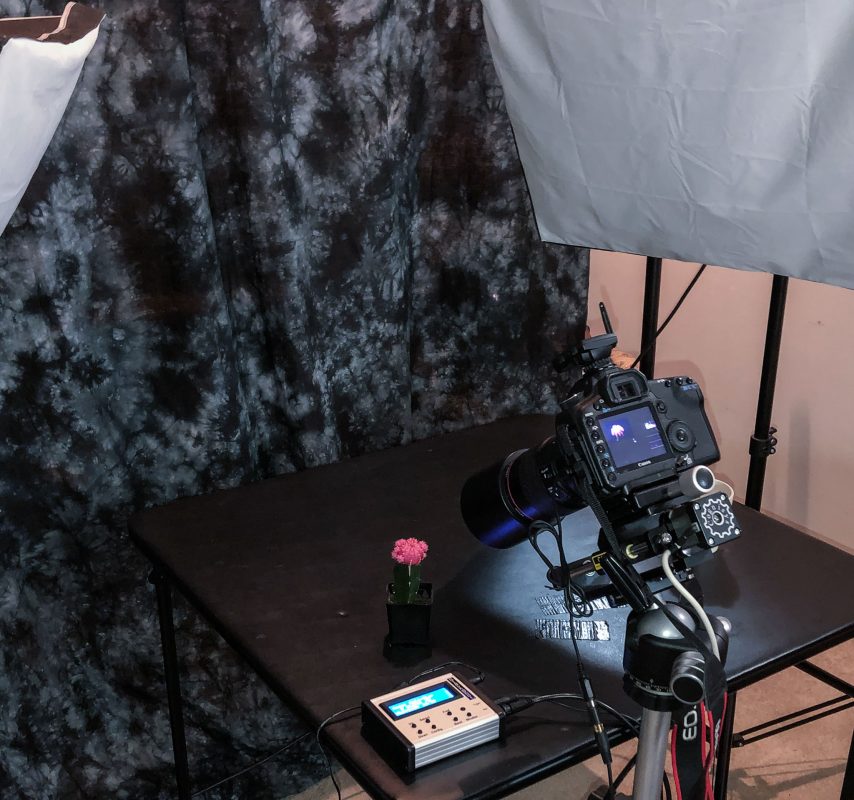 The technique was to set up the Stackshot so that it took 41 images, moving 1/2 millimeter between images, thus ensuring the succulent was sharp front to back. (I missed one small thorn in front that sticks out further than the rest.)
Below are the first and last photo of the sequence, which demonstrates the shallow depth of field.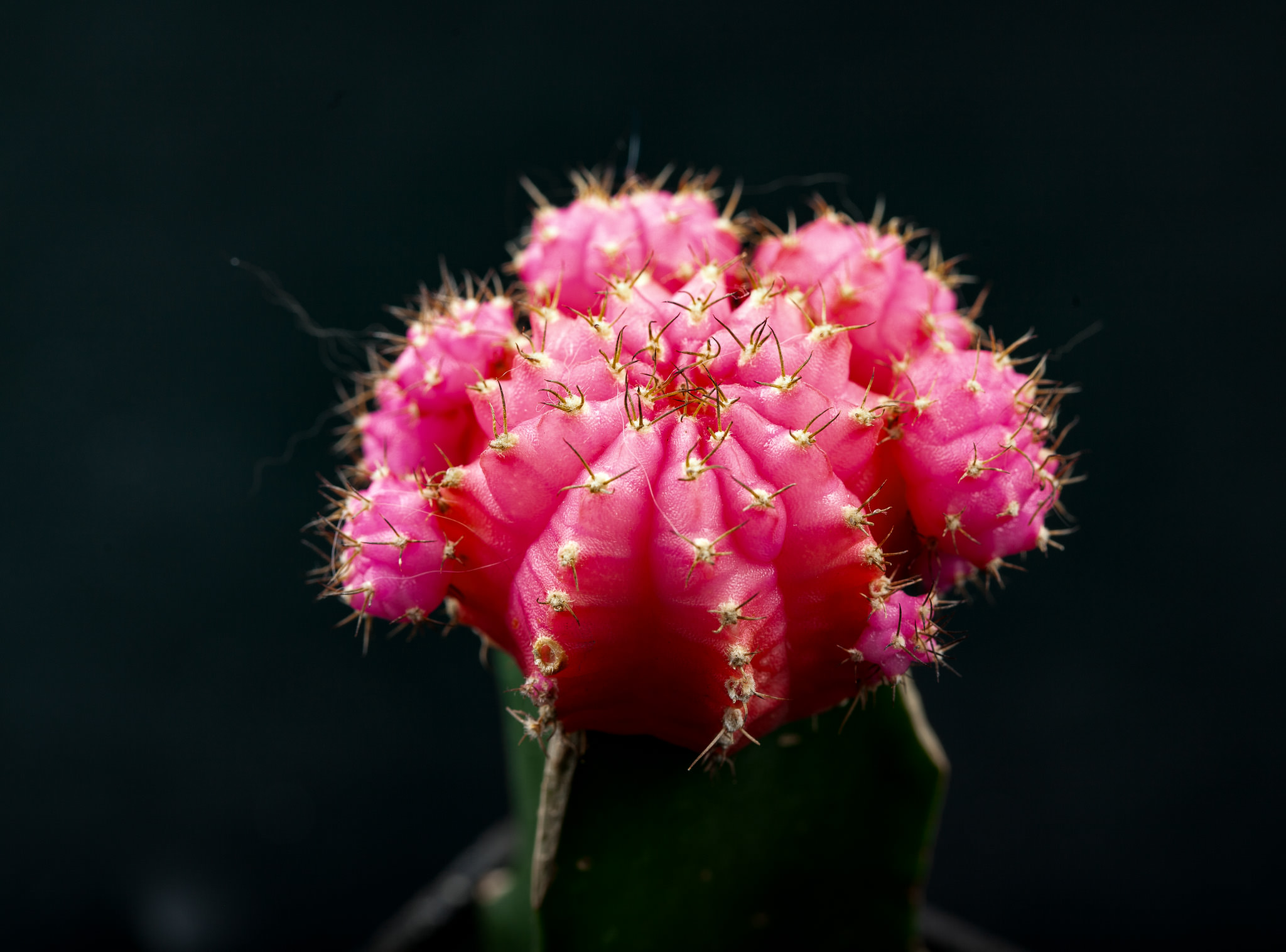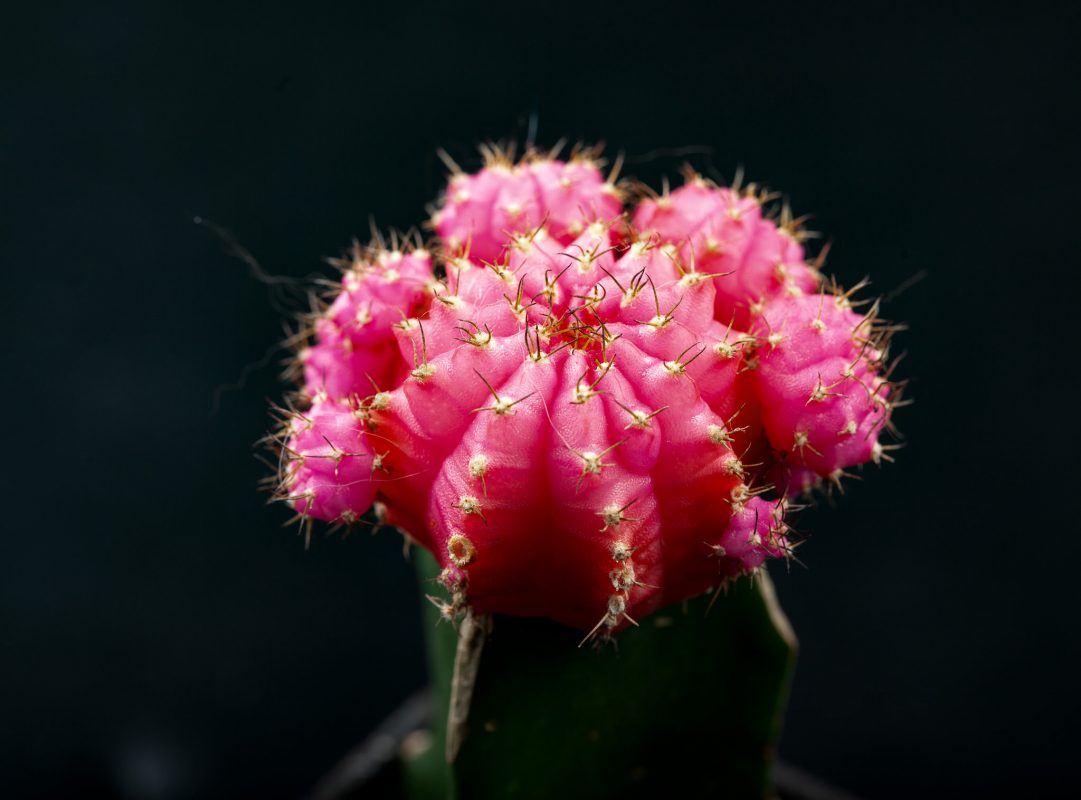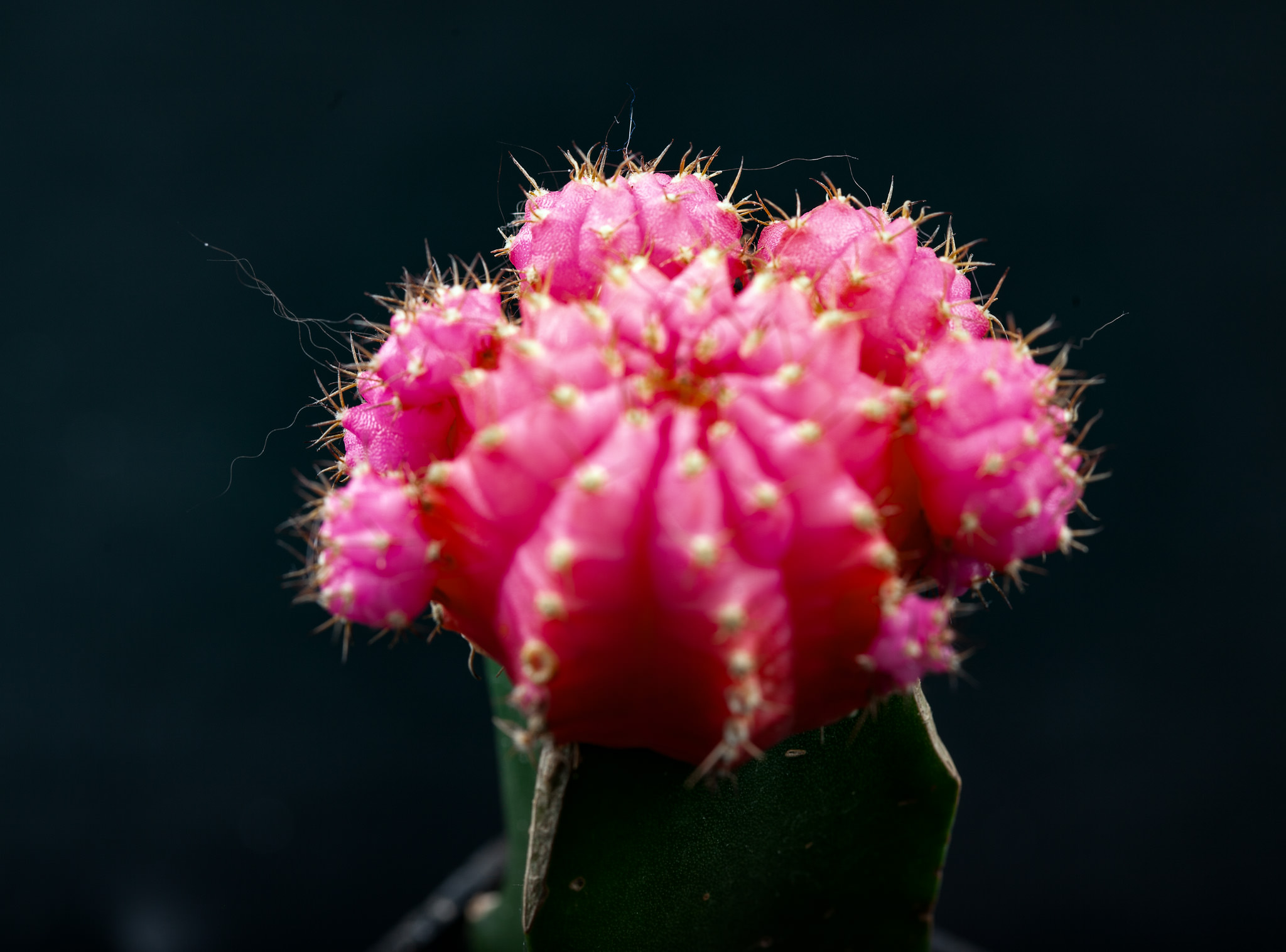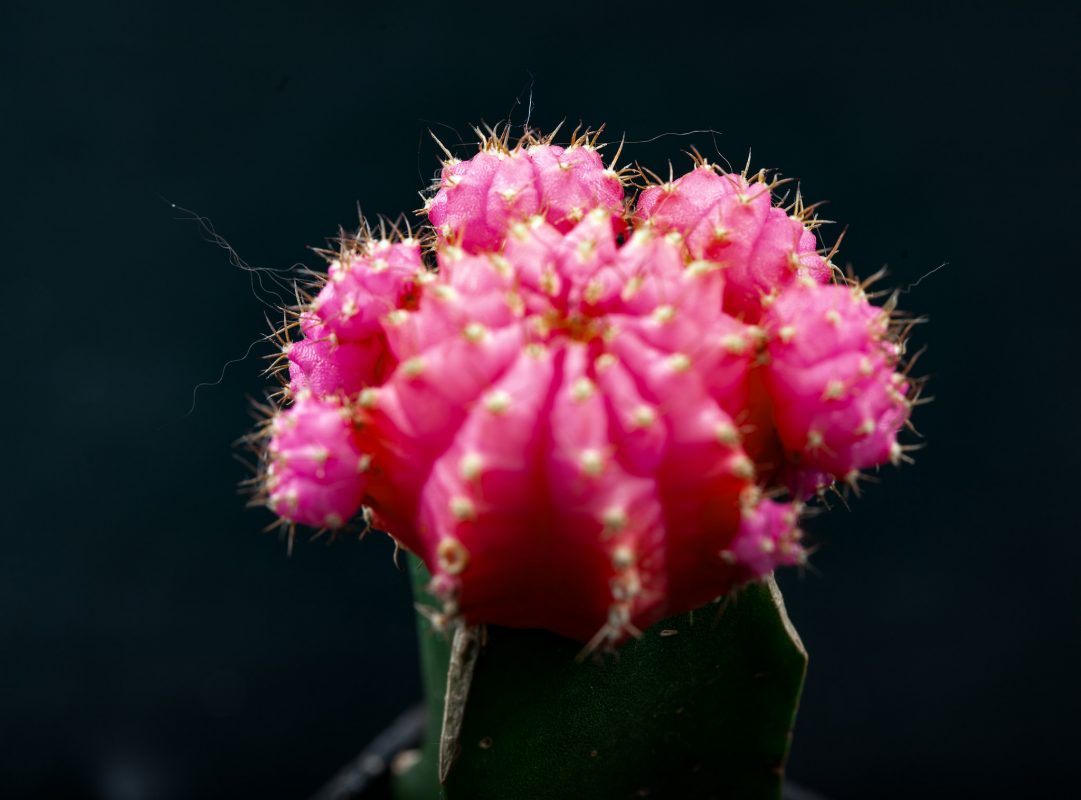 I took one shot at f/20, and even with such a small aperture, the the image is out of focus towards the rear.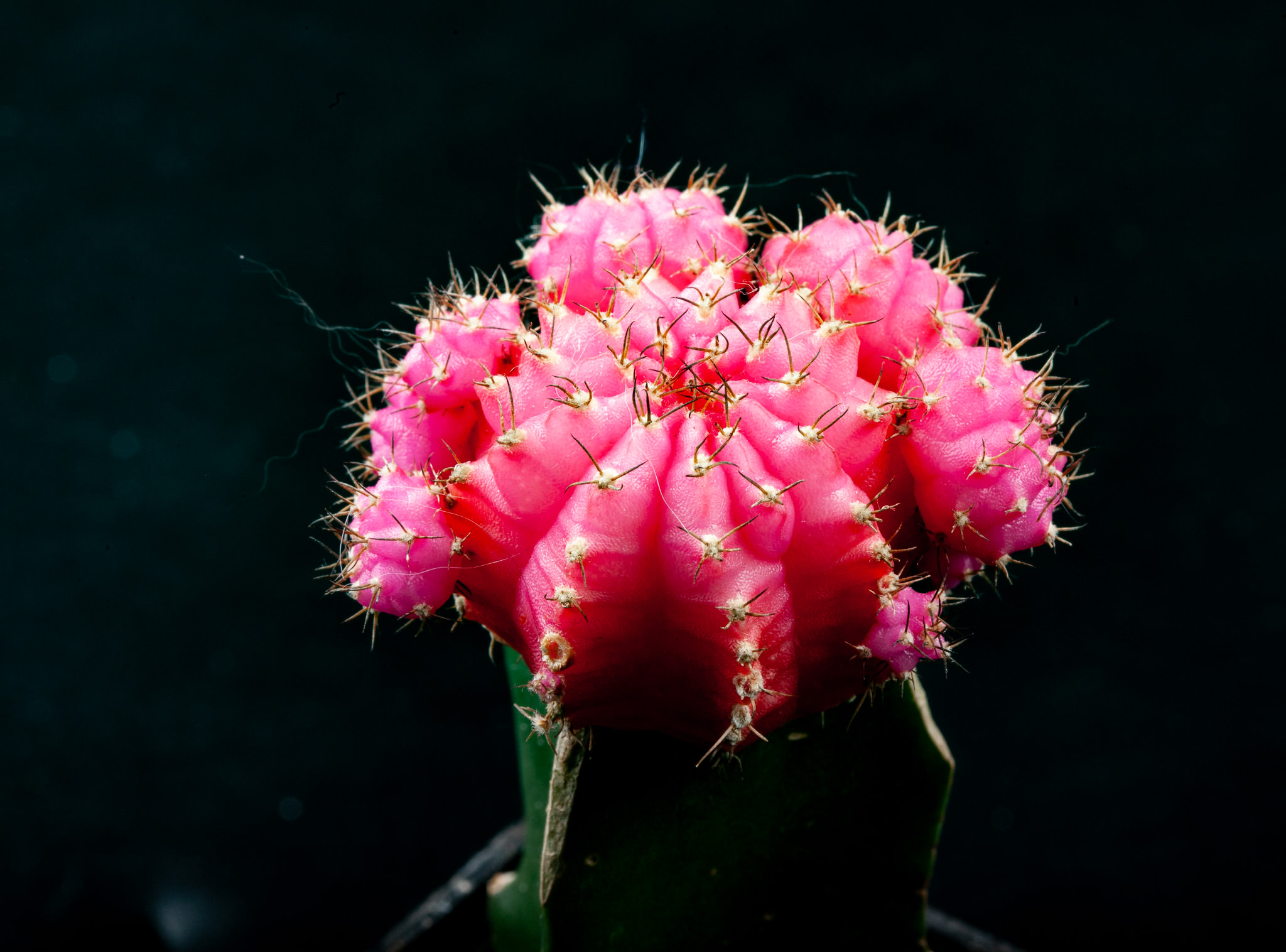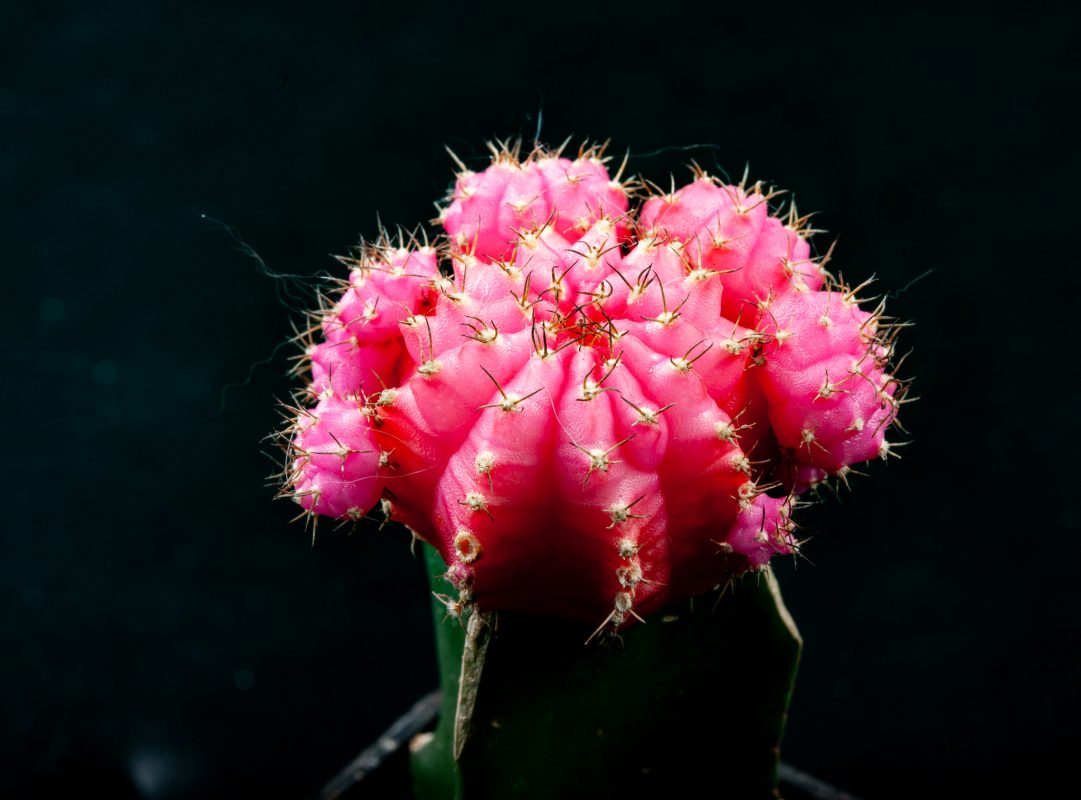 The resulting RAW images were converted to TIFF and submitted to Zerene Stacker for processing, which consists of aligning and combining the set of images.
And here's the result: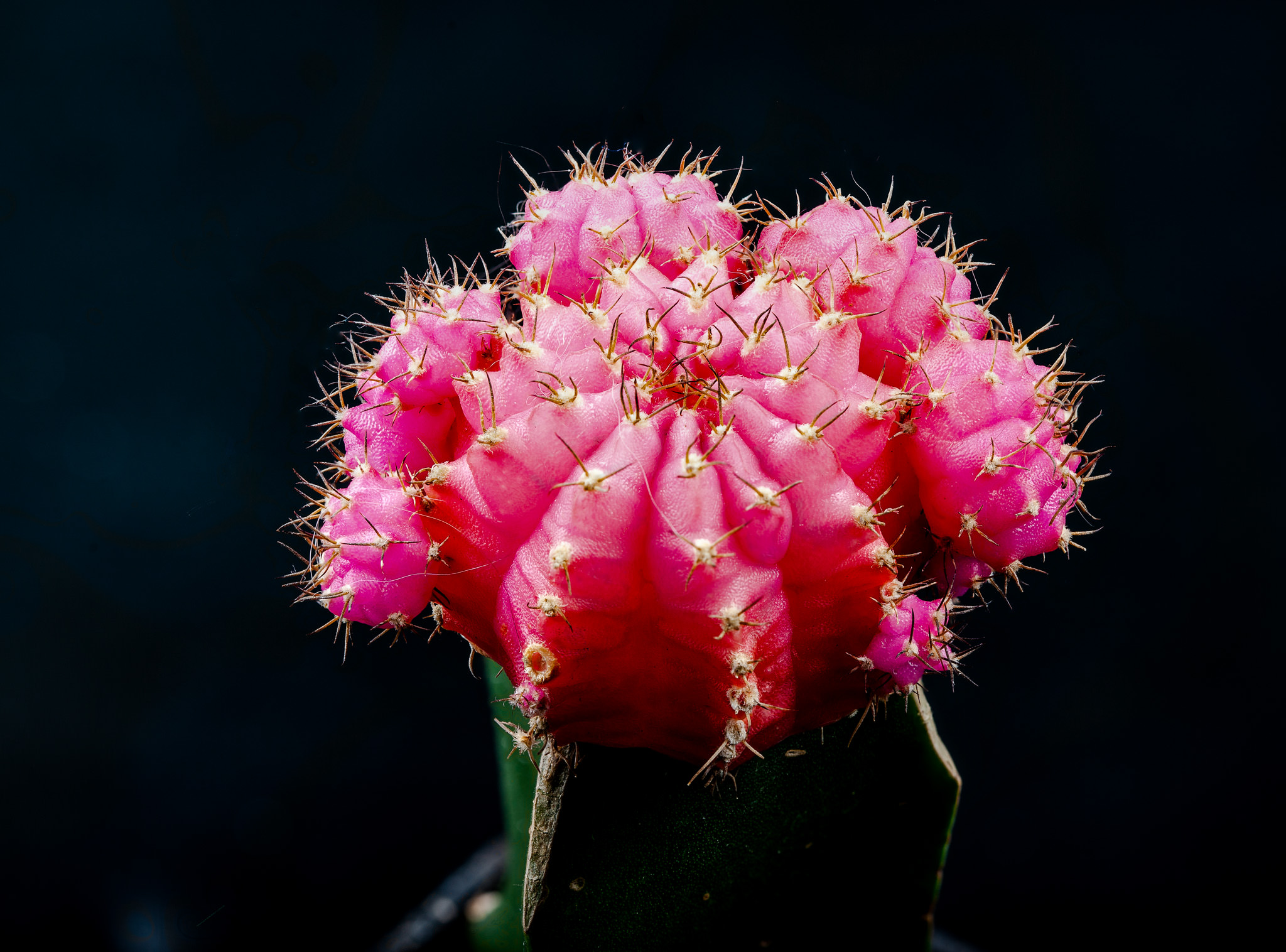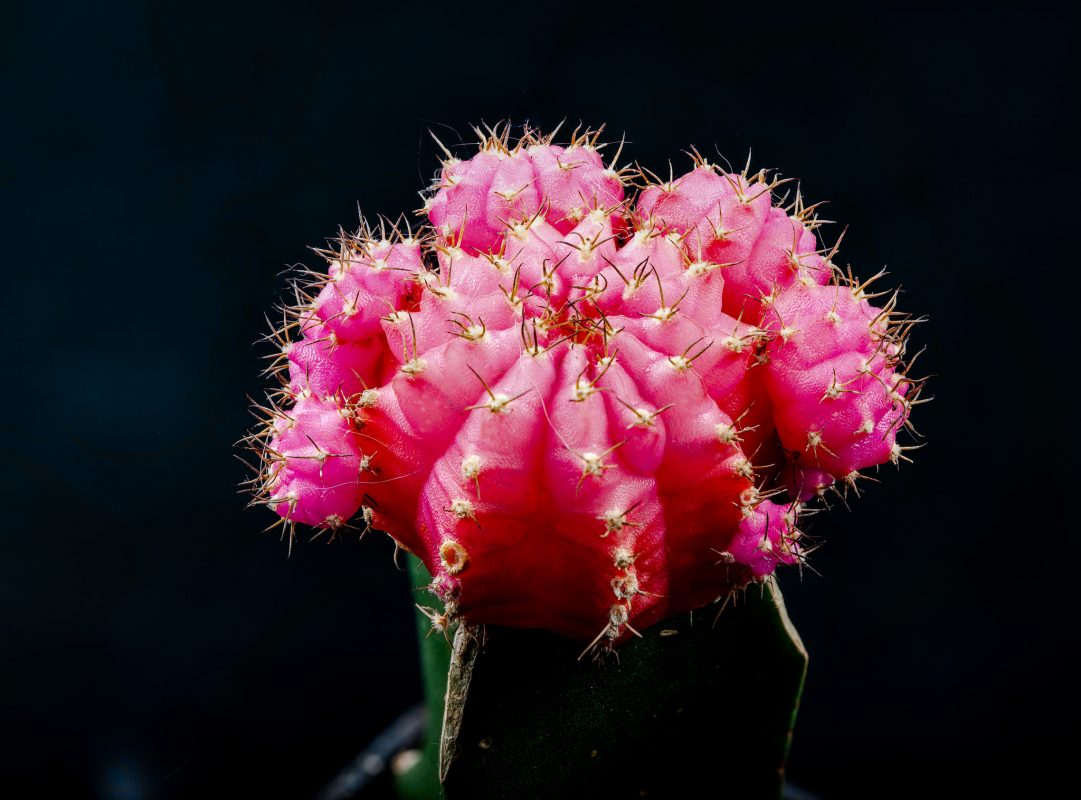 Later, I applied the same process as above, but this time I added some extension tubes to my lens, allowing a much greater degree of magnification. Check it out: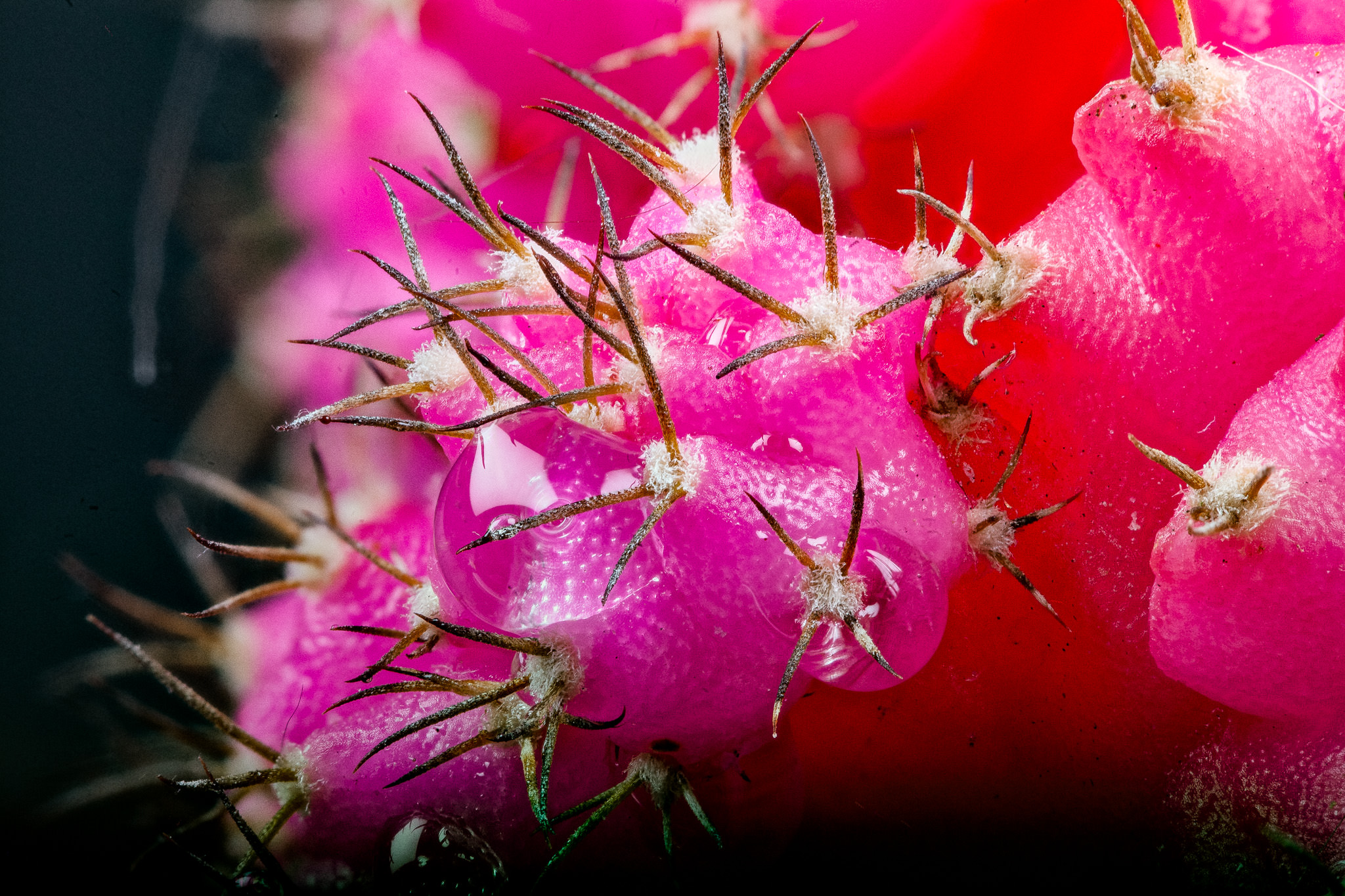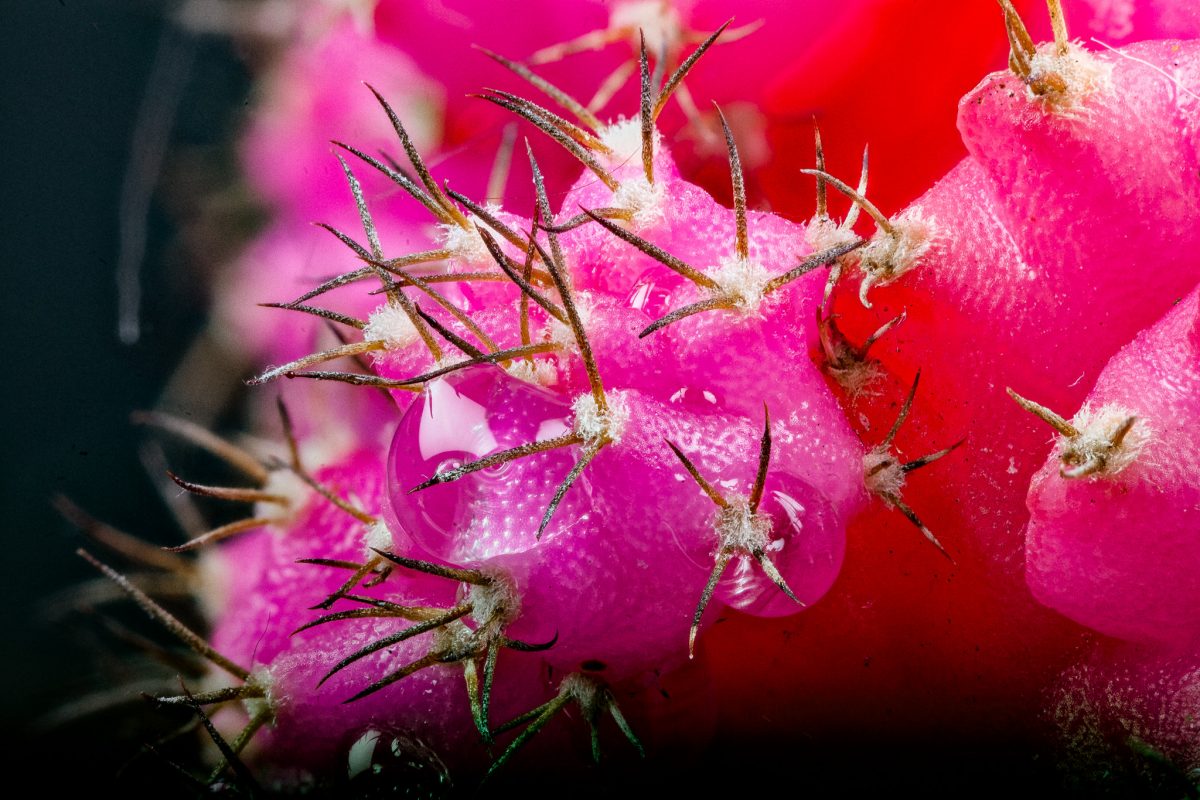 As a bonus, here's a slightly fractalized version of the first image.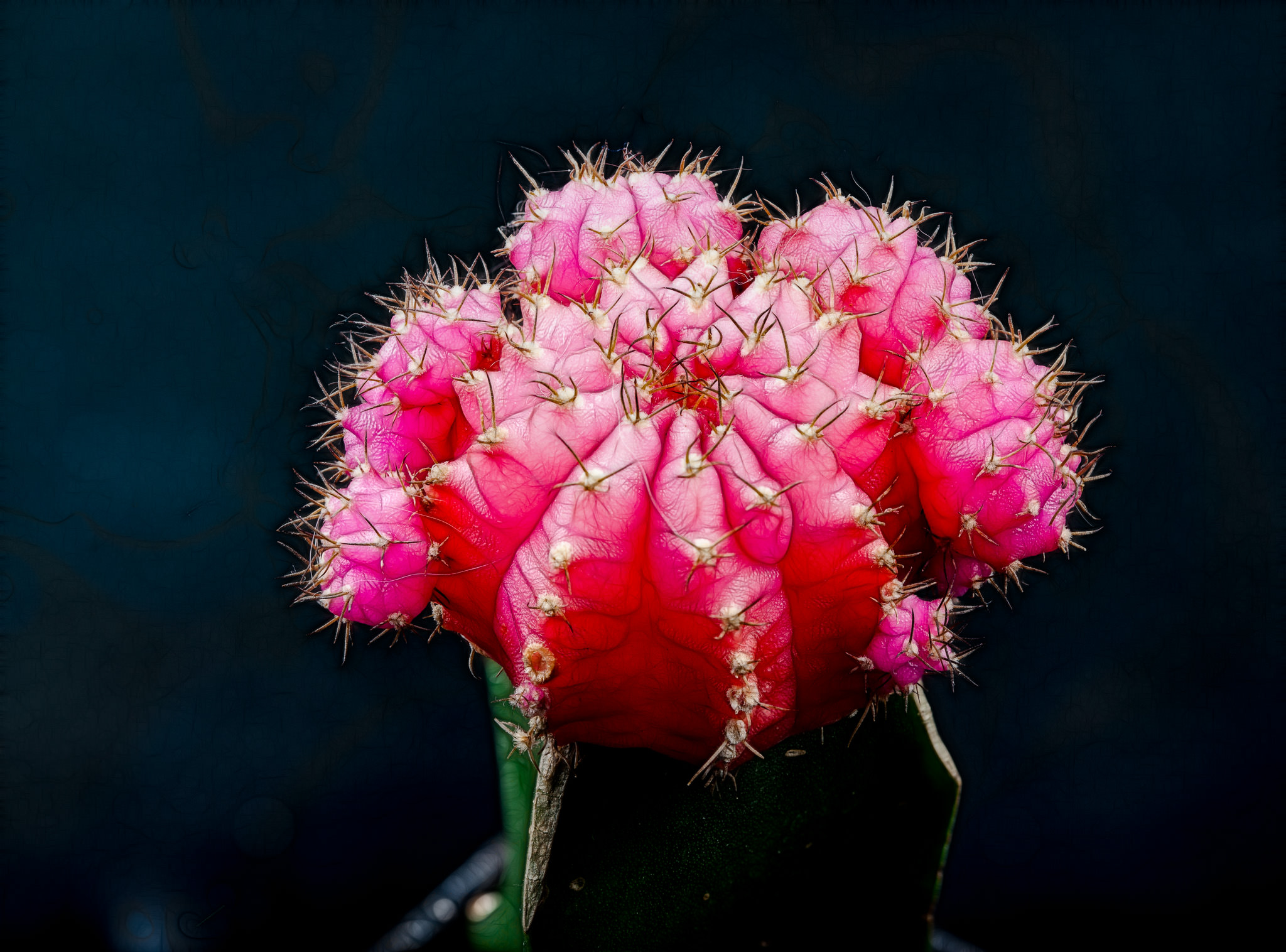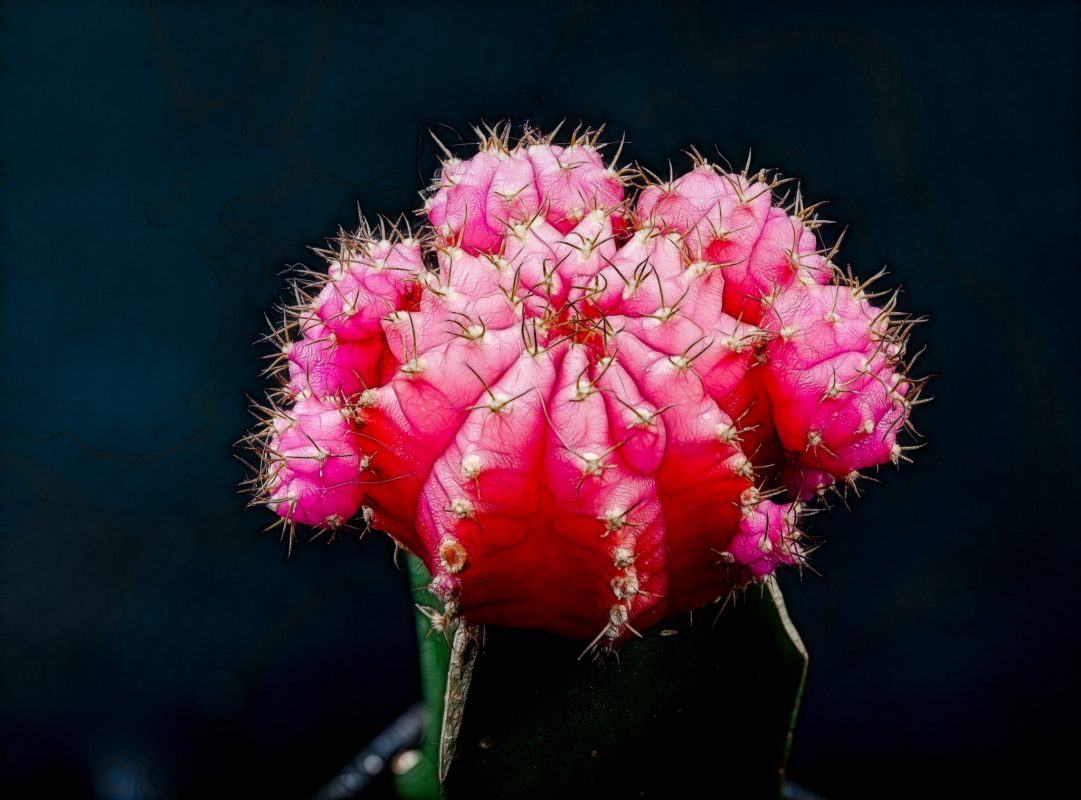 * This cactus is not completely natural. Here is an article with more background:
Ruby Ball Cactus