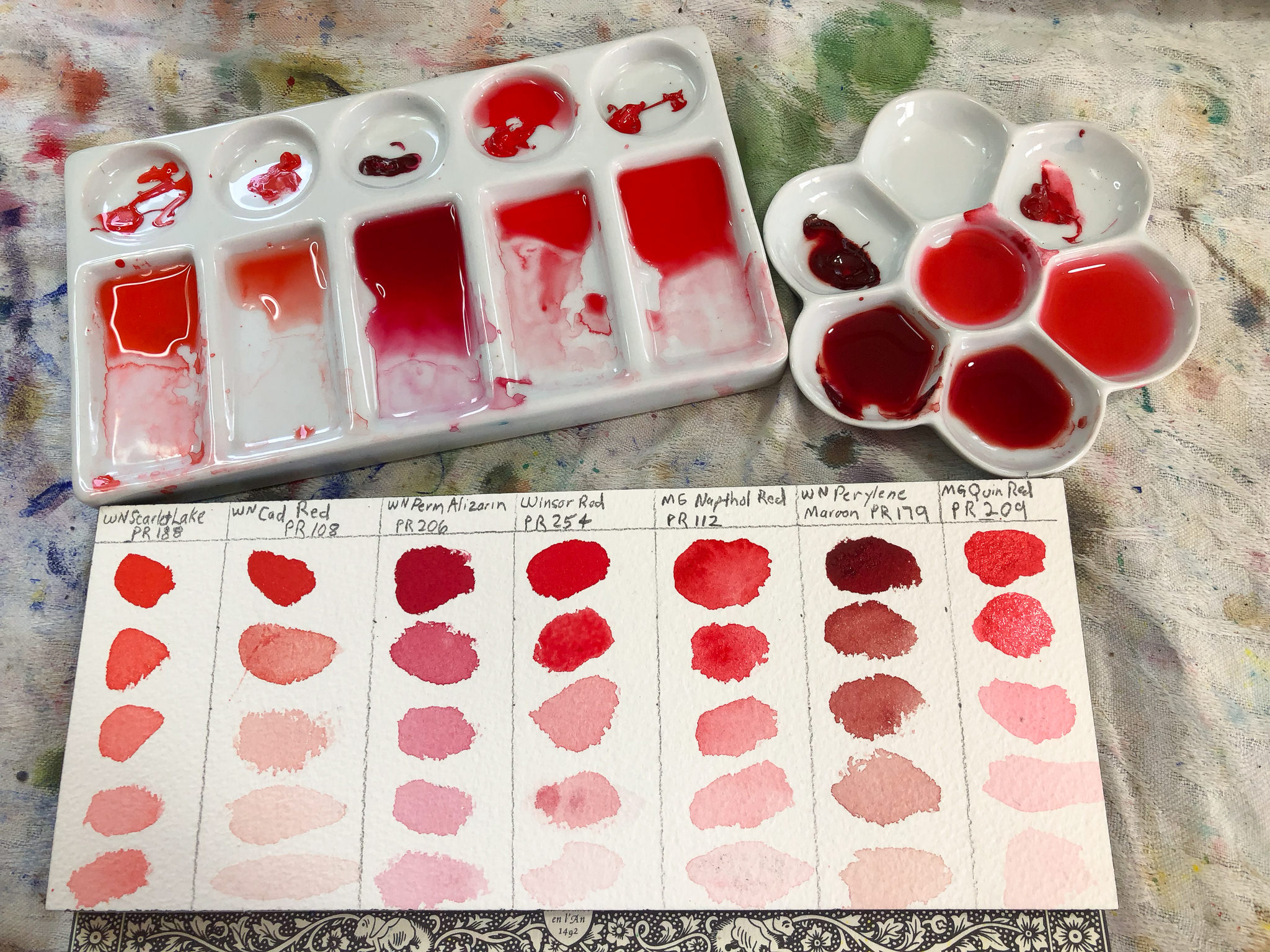 Over the past month, I've painted watercolor swatches of 21 colors, representing 7 pigments each of red, blue and green.
I did this for a couple of reasons.
I wanted to practice creating different tonal values and I wanted to see each of the different colors compared to the others.
Turns out, it's still a bit difficult for me to get 4 or 5 different values per pigment, as the images will show.
Still, it was good practice, and I did usually manage to get at least 3 values per color.
In terms of comparing the colors, it wasn't until I painted out the red that I found I had many observations.
But first, we'll start with the green paint-out. Not much to remark on as all the pigments varied quite a bit. I did notice the Viridian and Pthalo greens were closest in color.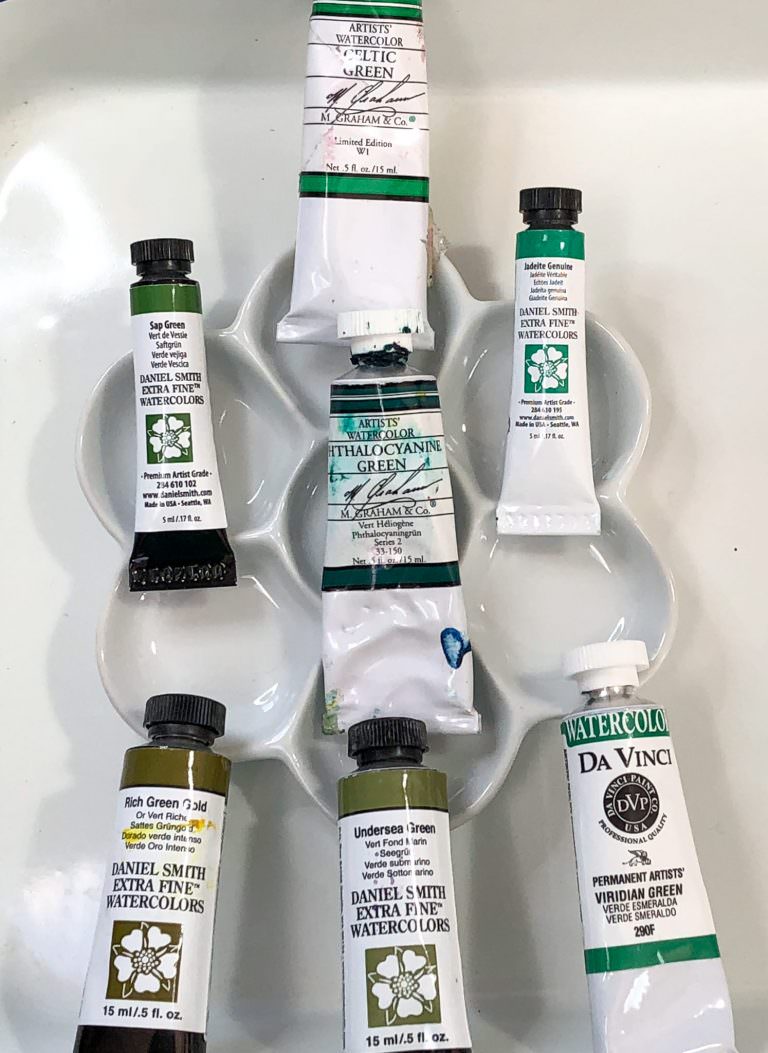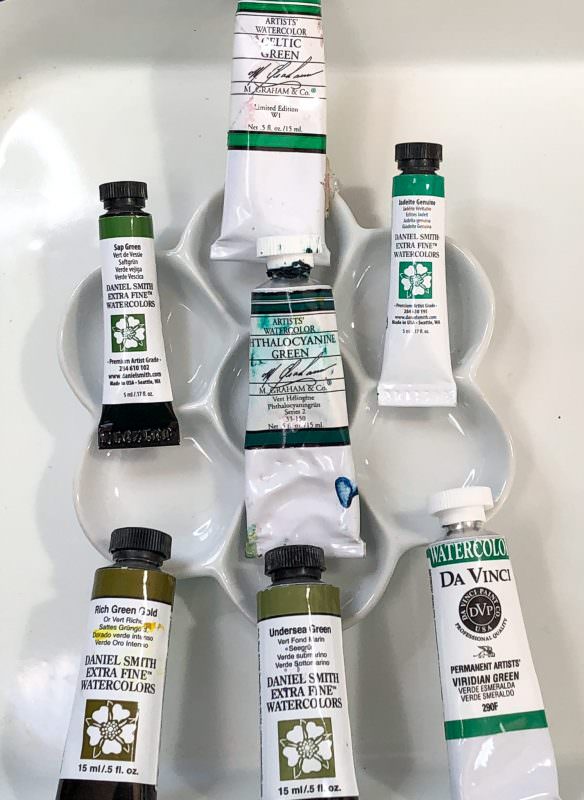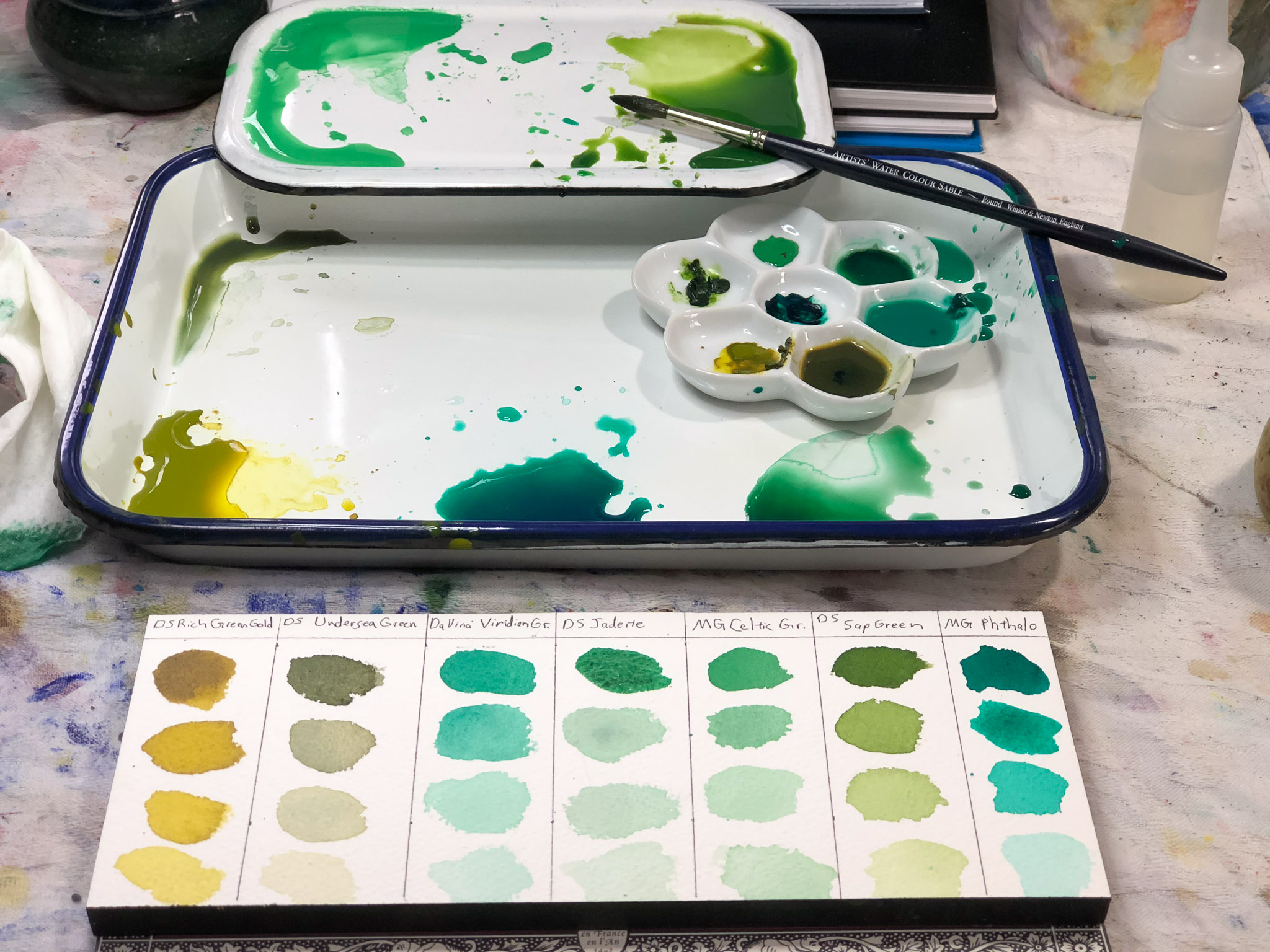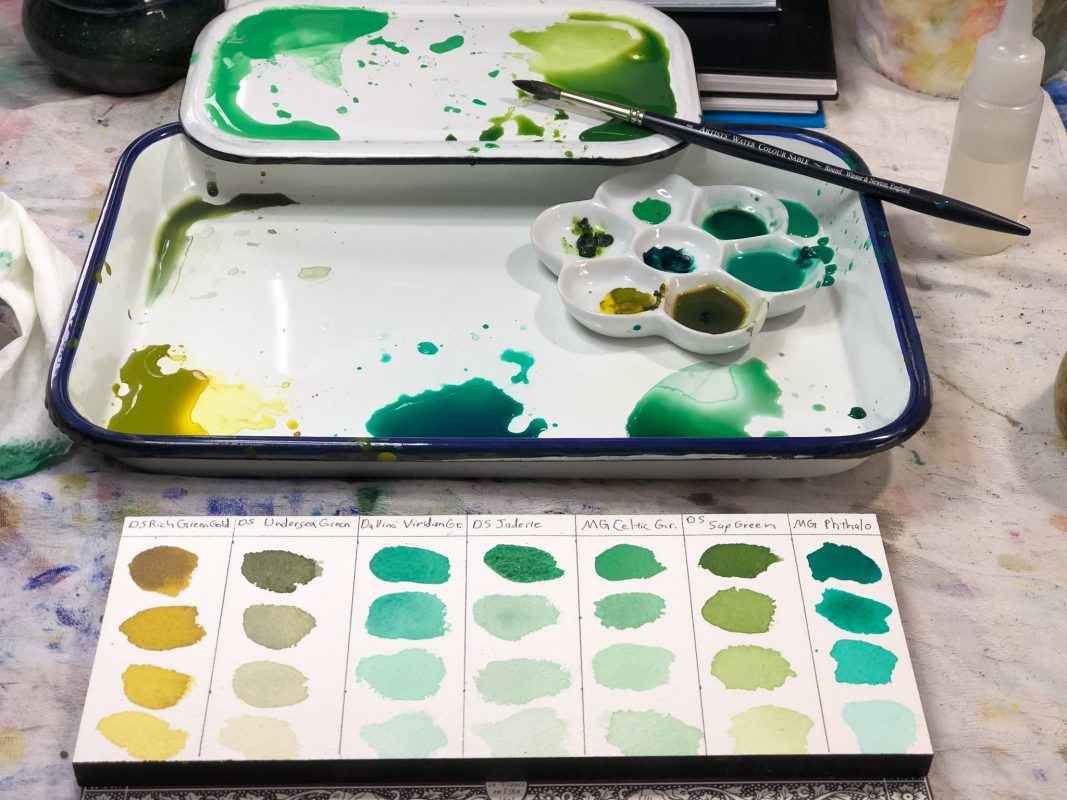 Turning to the blues, same story. All different, as expected. The Prussian and Mayan (no pigment noted on tube) were the closest in color, but still different.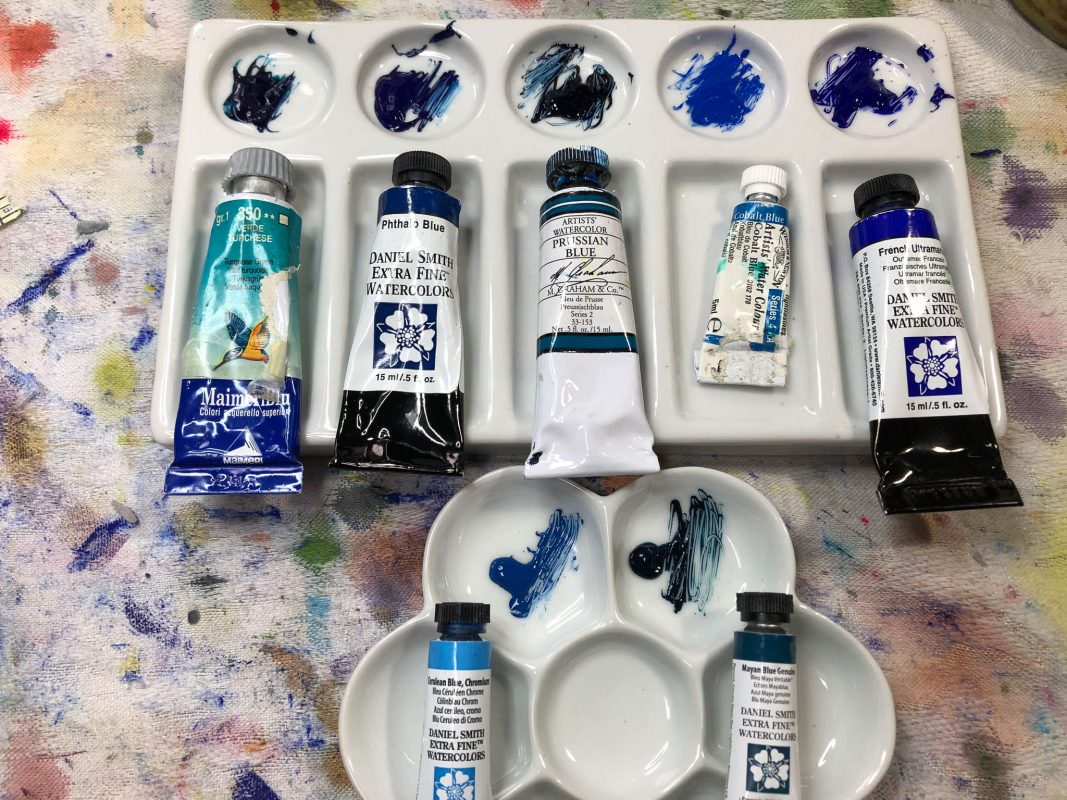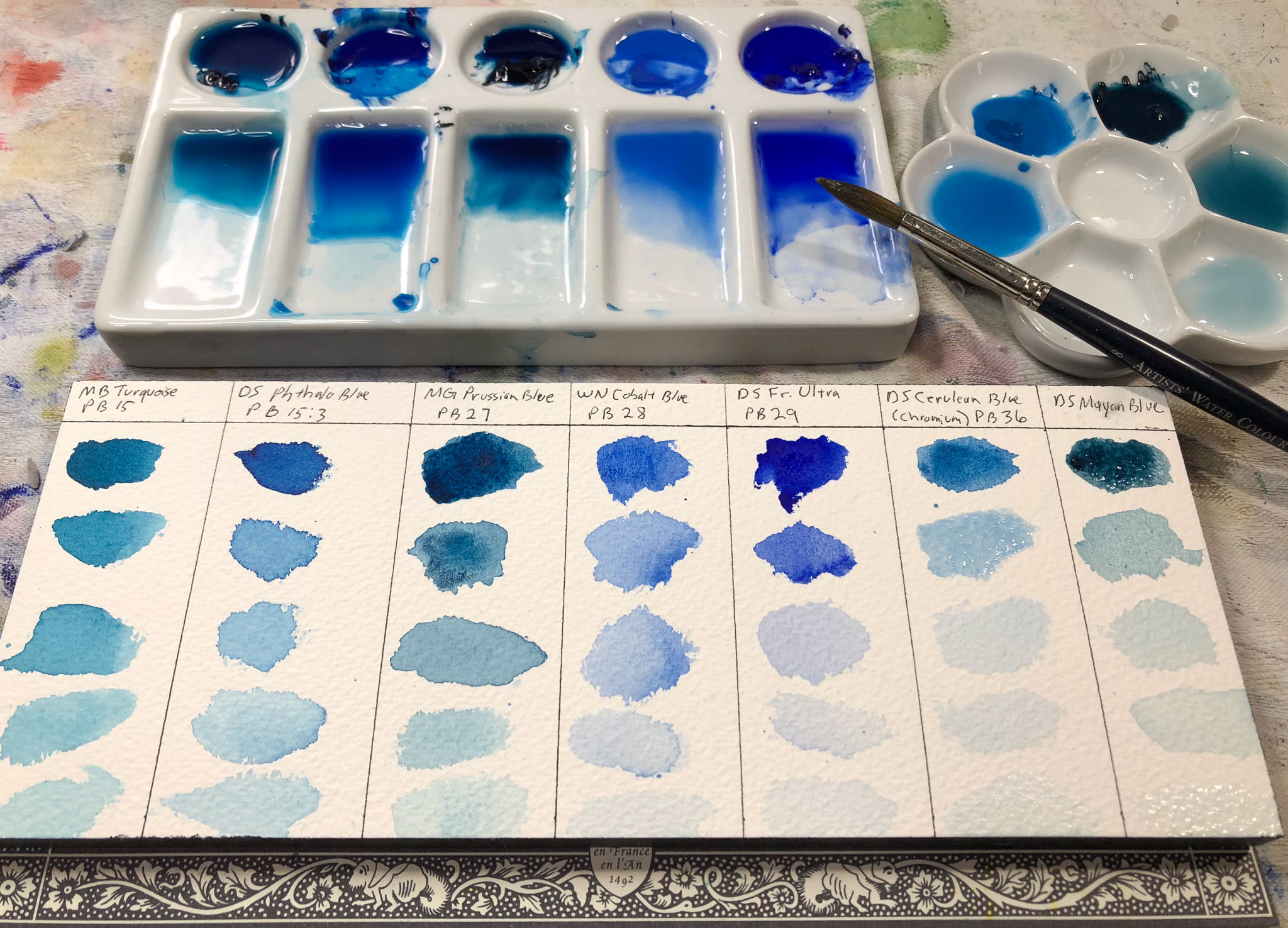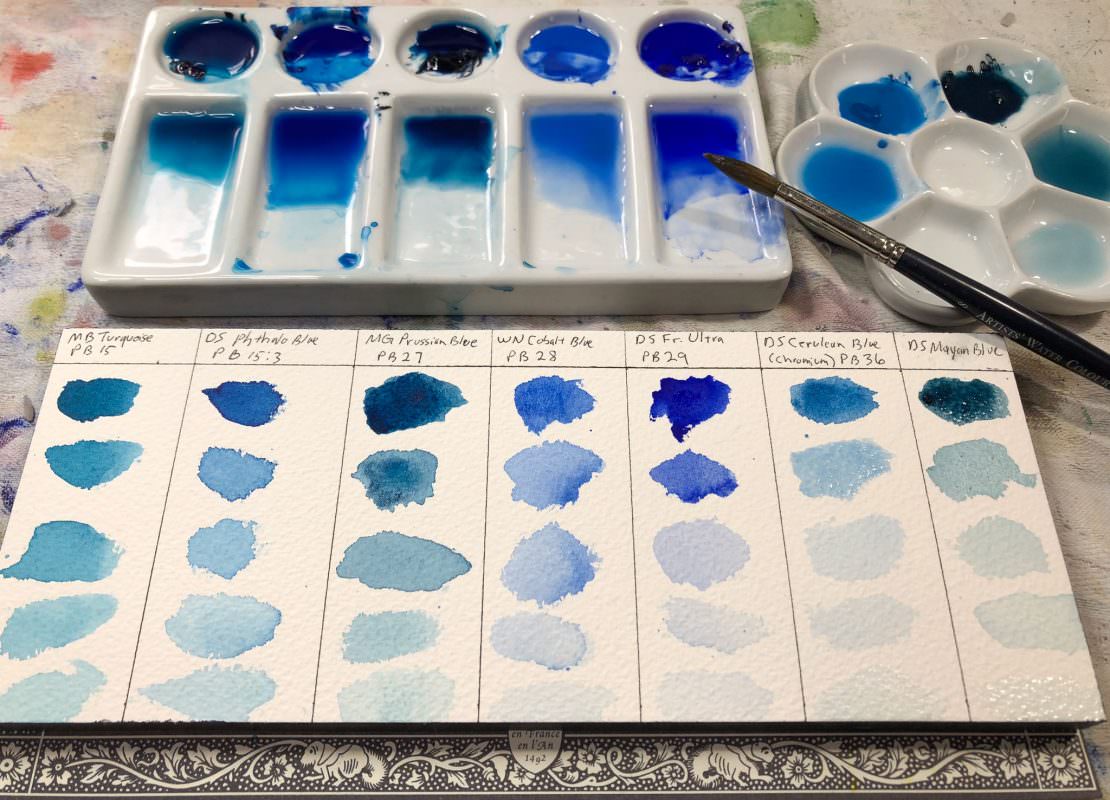 And then the reds. They spurred me to write up this post, given the number of observations that occurred to me during and after painting the red swatch.
First, the Scarlet Lake and Cadmium looked very similar when wet, though are more distinct after drying.
And it doesn't matter what anyone says, so far I've not seen a pigment quite like Permanent Alizar Crimson. It's just lovely!
The Winsor Red and Martin Graham Napthol red are very similar in appearance.
Turns out I don't hate the Perylene as much as I used to think, but … it is NOT a replacement for Permanent Alizar Crimson!
Finally, I noticed that the Quin red yielded a nice pink when diluted.