I've recently spent some time working on a couple of jigsaw puzzles.
I've never really spent any time working them since I was a kid, but I had these two lying around and decided to give it a go.
The first is a Charles Harper image titled Mystery of the Missing Migrants. I purchased it 5 years ago, mainly for the image. I worked on it for a brief period and then put it up until recently.
As you can see, it's not quite finished. There are over 100 pieces, all the identical color, left to place. … Life is too short!
The second puzzle I bought back around 2000. I guess I just liked the image and thought maybe someday I'd put it together.
It's interesting to compare the two puzzles. The Harper is 1000 pieces and was pretty hard, even in the colored areas. I didn't track my hours precisely but would guess there's at least 30+ invested.
The Ravensburg on the other hand almost seemed to assemble itself. Maybe it was the fact it had only 500 pieces, but the image just lent itself to easier re-assembly than the Harper in my experience. I spent maybe 10 hours on this one.
Of course, this being modern times, there are tons of resources and information about jigsaw puzzles available.
One interesting thing I learned is that the traditional puzzle, and indeed, the two shown here, are known as grid puzzles. My next attempt will be a non-grid cut puzzle!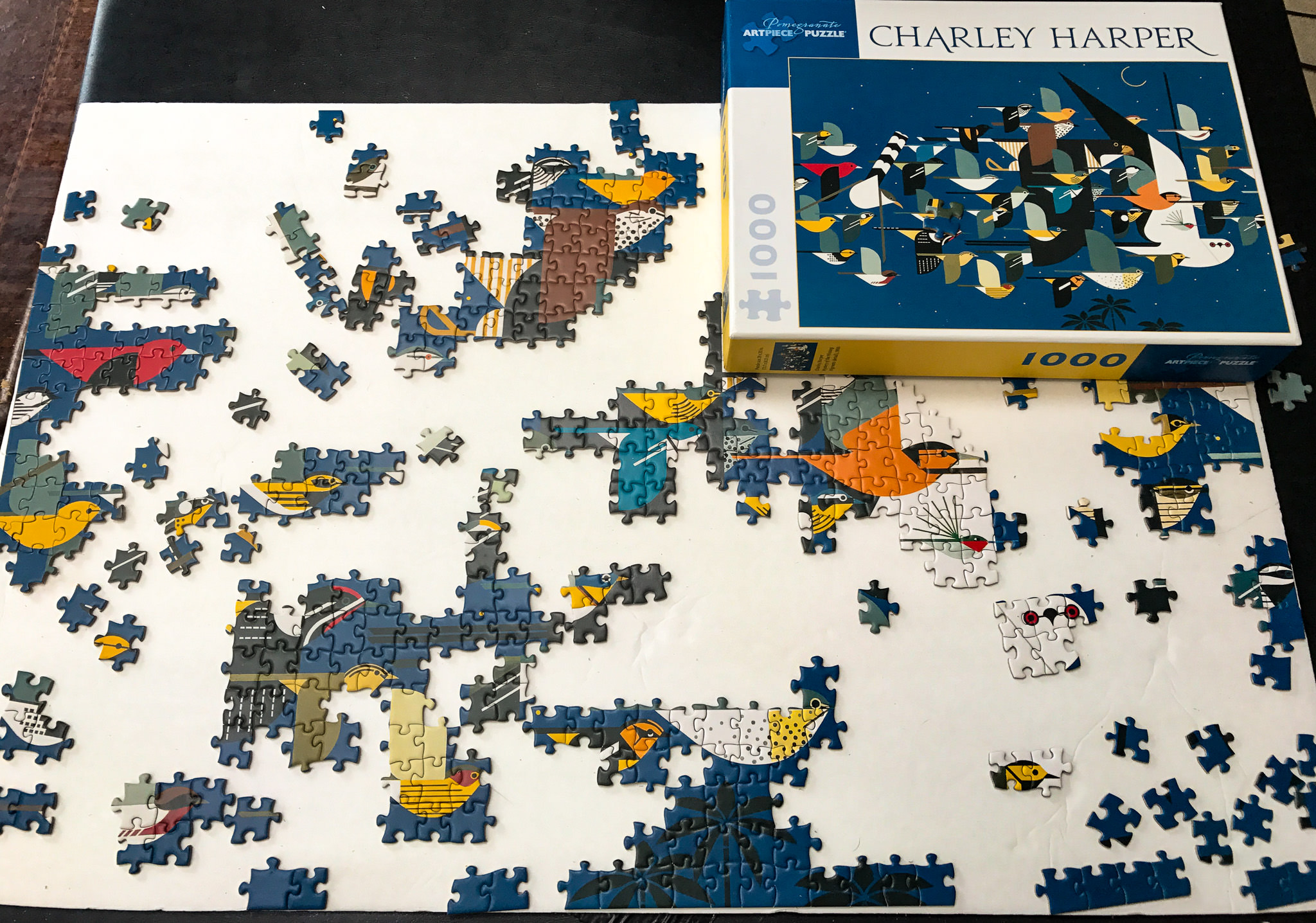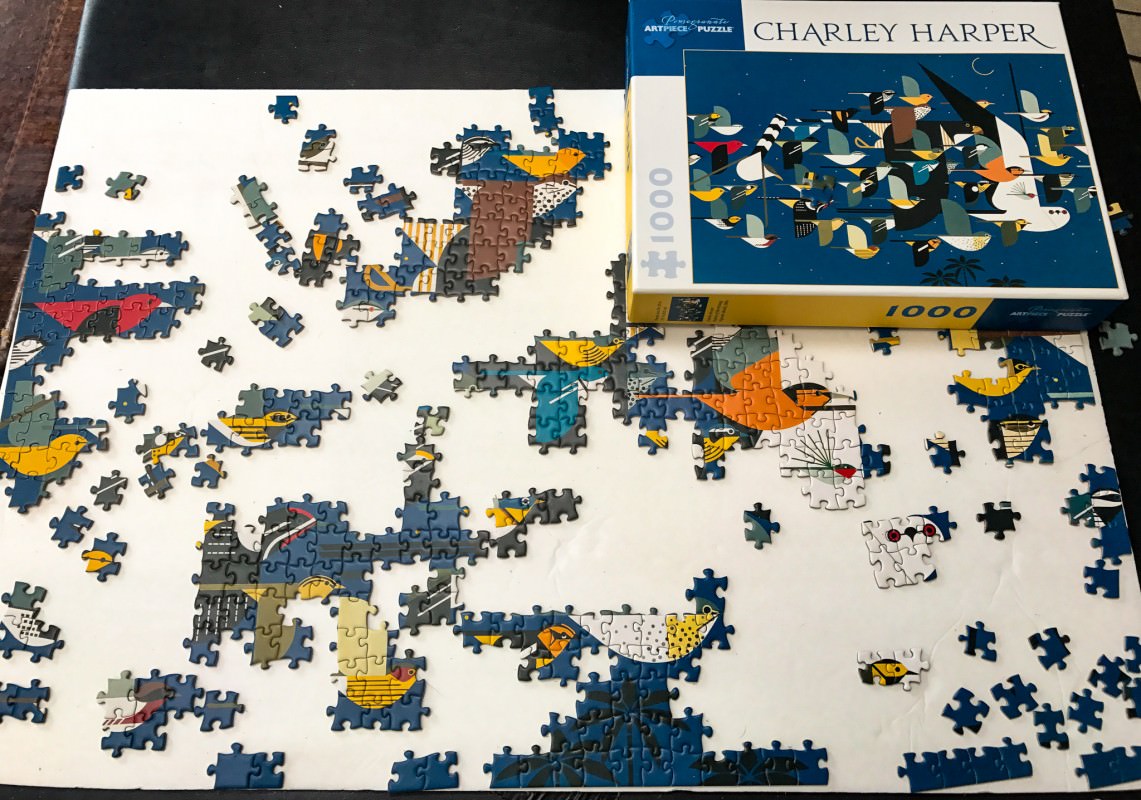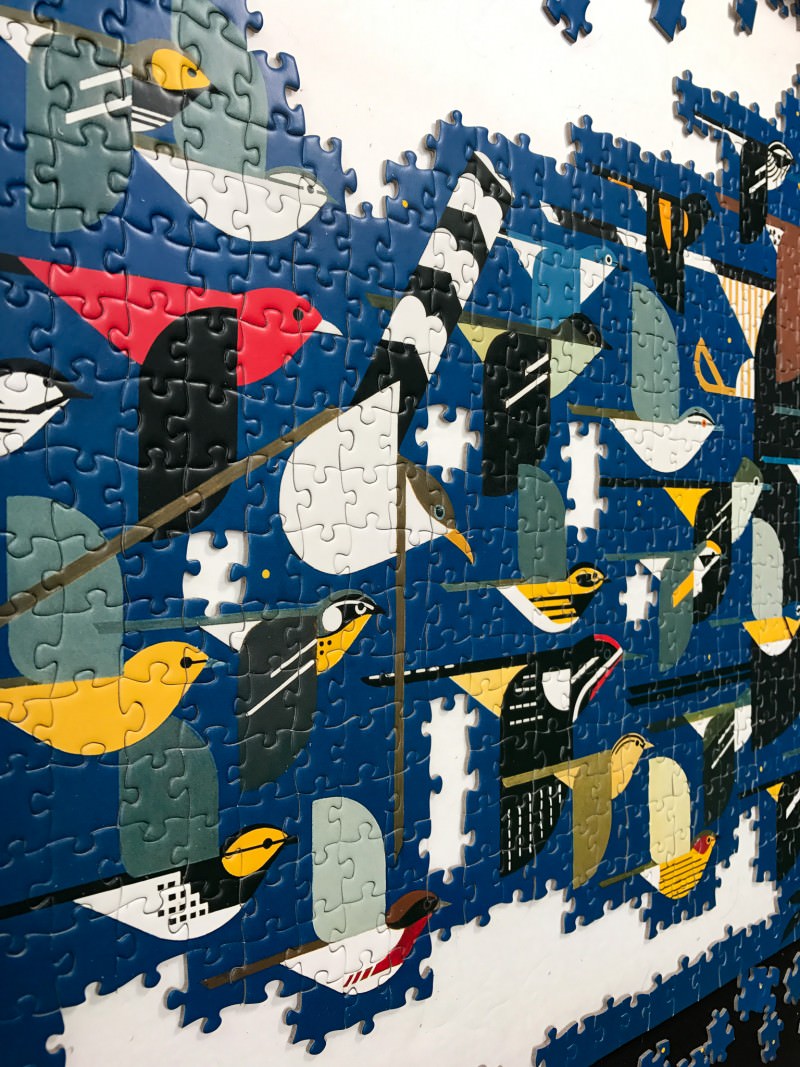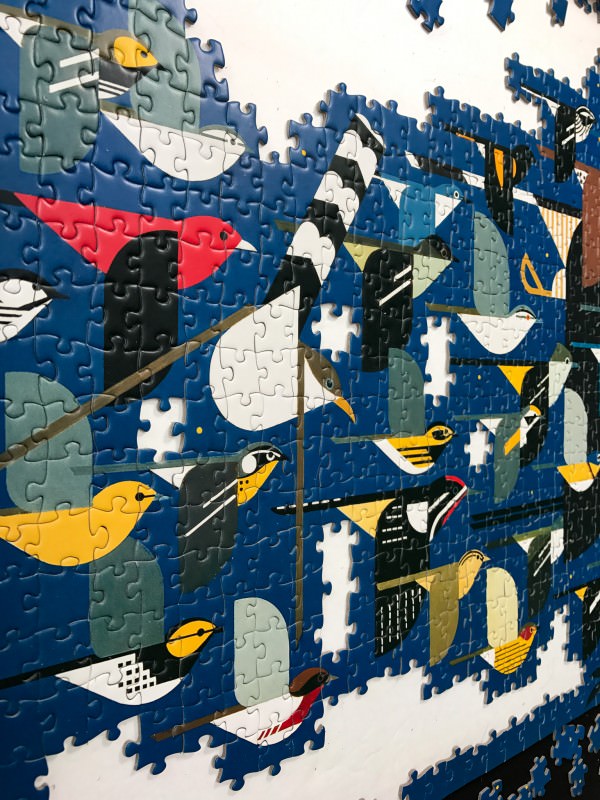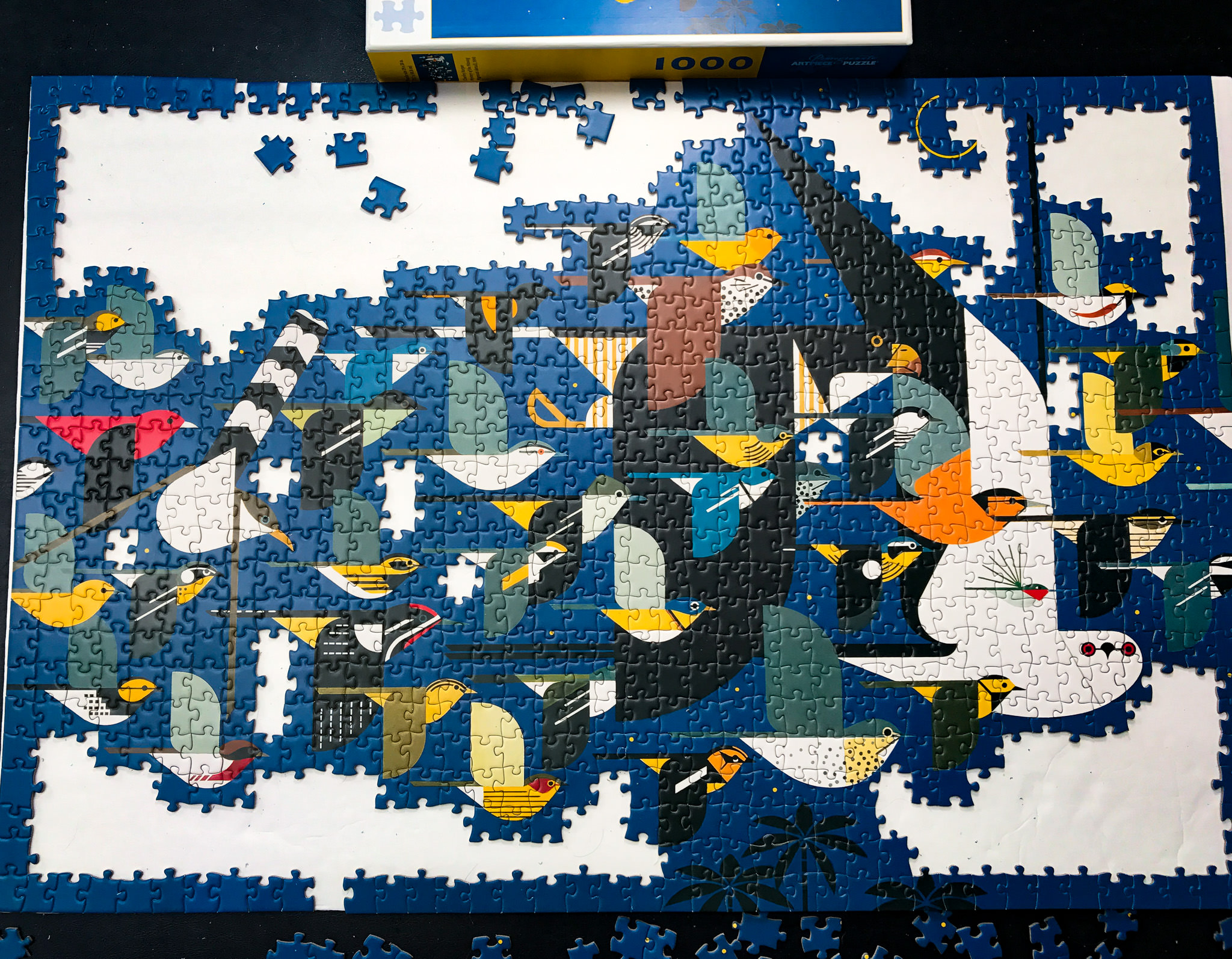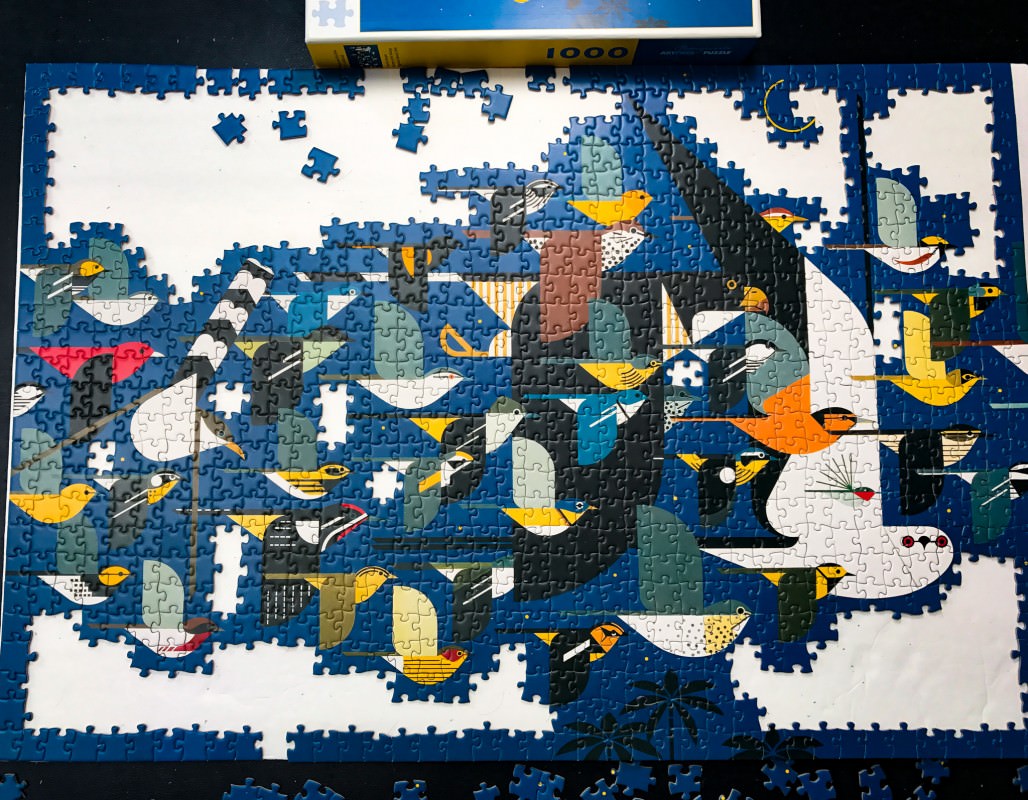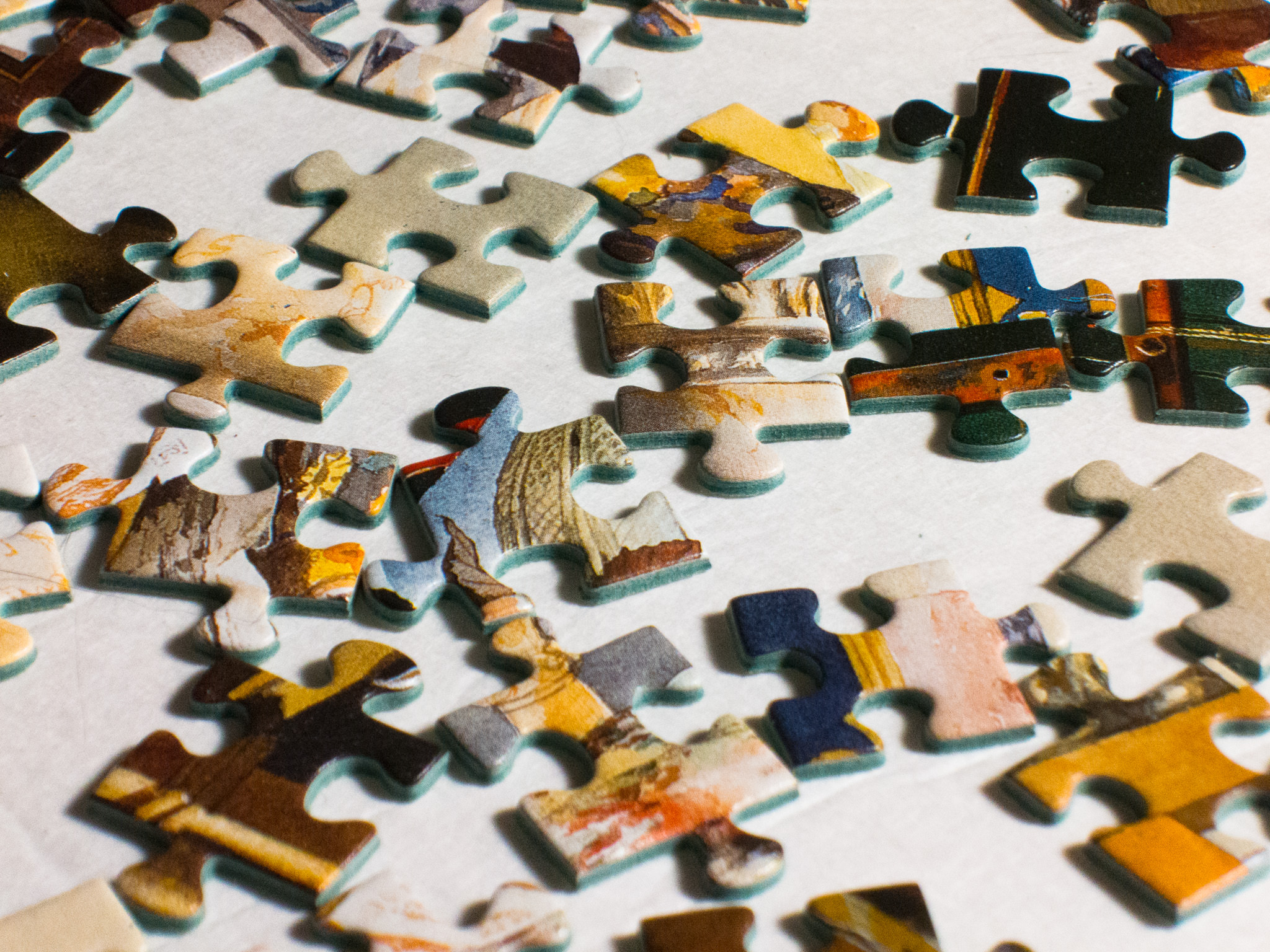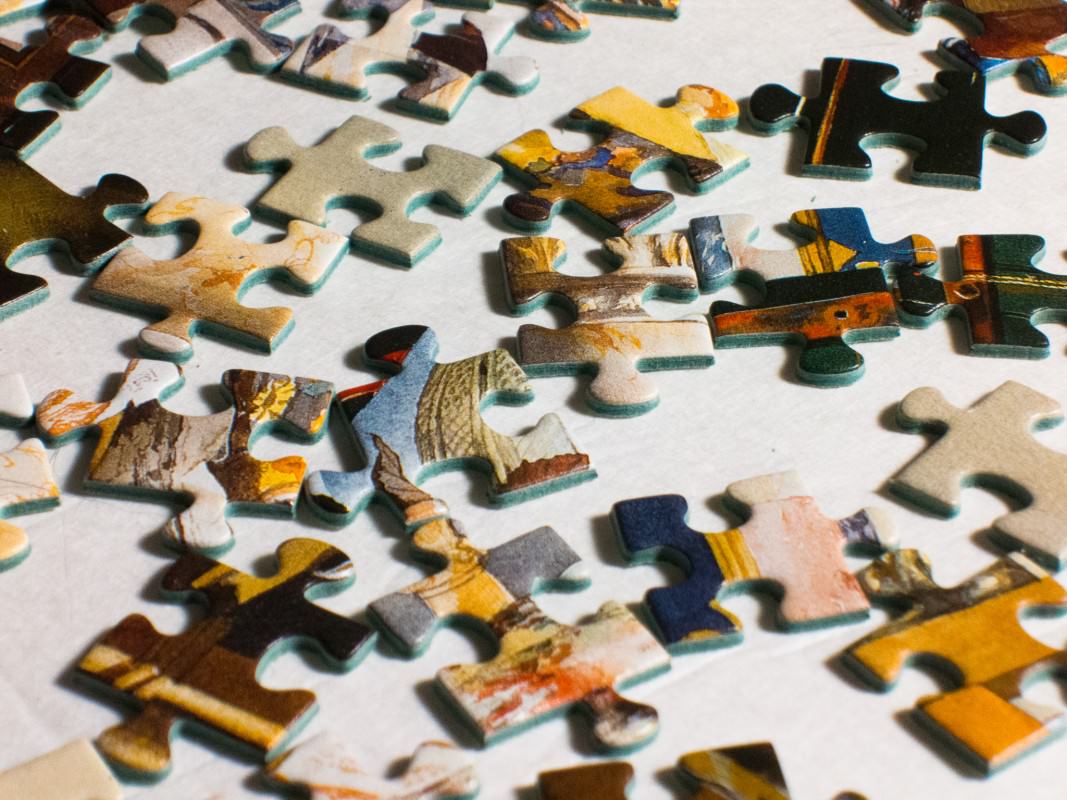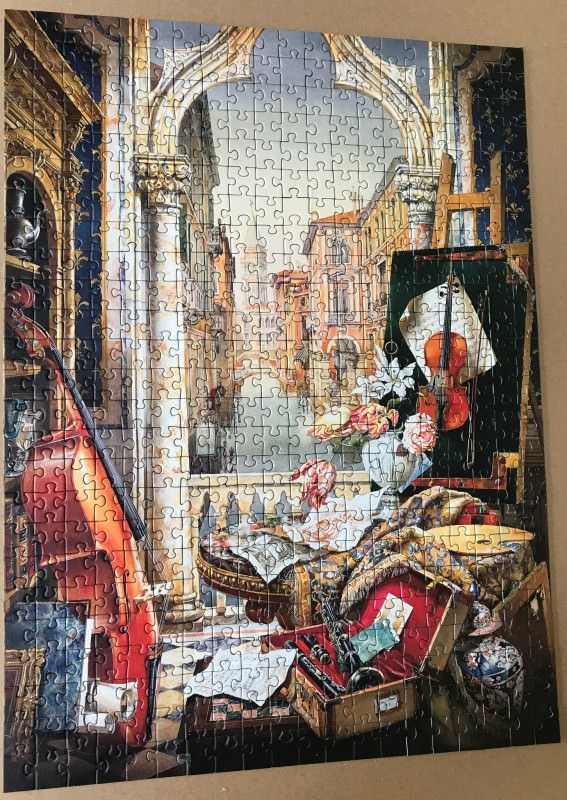 Bonus link, Rolling Stones performing Jigsaw Puzzle:
https://www.youtube.com/watch?v=rWFxBqiZya0