I sent the note shown at the end of this post to friends and colleagues at work today. I've hinted and talked about my impending retirement without actually coming out and saying it.  I am retiring from Hewlett-Packard Company at the end of May. I've worked there a little over 35 years, or as I like to say, my career has  spanned part of 5 decades. (How do you get 5 decades from 35 years? Easy, start in 1979 and retire any time after 2010 (or 2011 depending on how you count). 70s, 80s, 90s, aughts and teens. That's 5!
I think part of why I didn't come out and announce my retirement is that I wanted to do it just right. I don't yet know what that means but here we are.
The other thing is that decision to retire as part of an early retirement program required a decision in early October.
Remember October? It started well. I sent in the paperwork to signal a desire to participate. Though likely to be accepted, the answer wouldn't be forthcoming until November.
The day I submitted the paperwork Sheryl and I began a nice trip to Colorado. We had a great time …
And then. I forgot to mention that we learned about our daughter's cancer in late September. So that was also on our minds. The good news is that Lisa's treatment went well, she's in remission and going back to work this month!
And then. Sheryl had a heart attack in late October and life's been a blur since then. She recovered nicely and of course our granddaughter Moneka was glad Sheryl was here to attend her high school graduation. Yes, where does the time go?
And so now here we are. Six months later and a bare two weeks until I say good bye to the life I've known for 35 years.
I'm both excited and sad and probably a whole bunch more emotions that I haven't processed yet. I already know I'll cry more than once, though maybe this will help serve as an inoculation against that.
Looking forward to all my new found free time to ride my bike, work in the yard, watercolor and play guitar! (I already take a lot of pictures 🙂
Here are a few pictures of me taken throughout my career, followed by the note I sent. Feel free to share this post!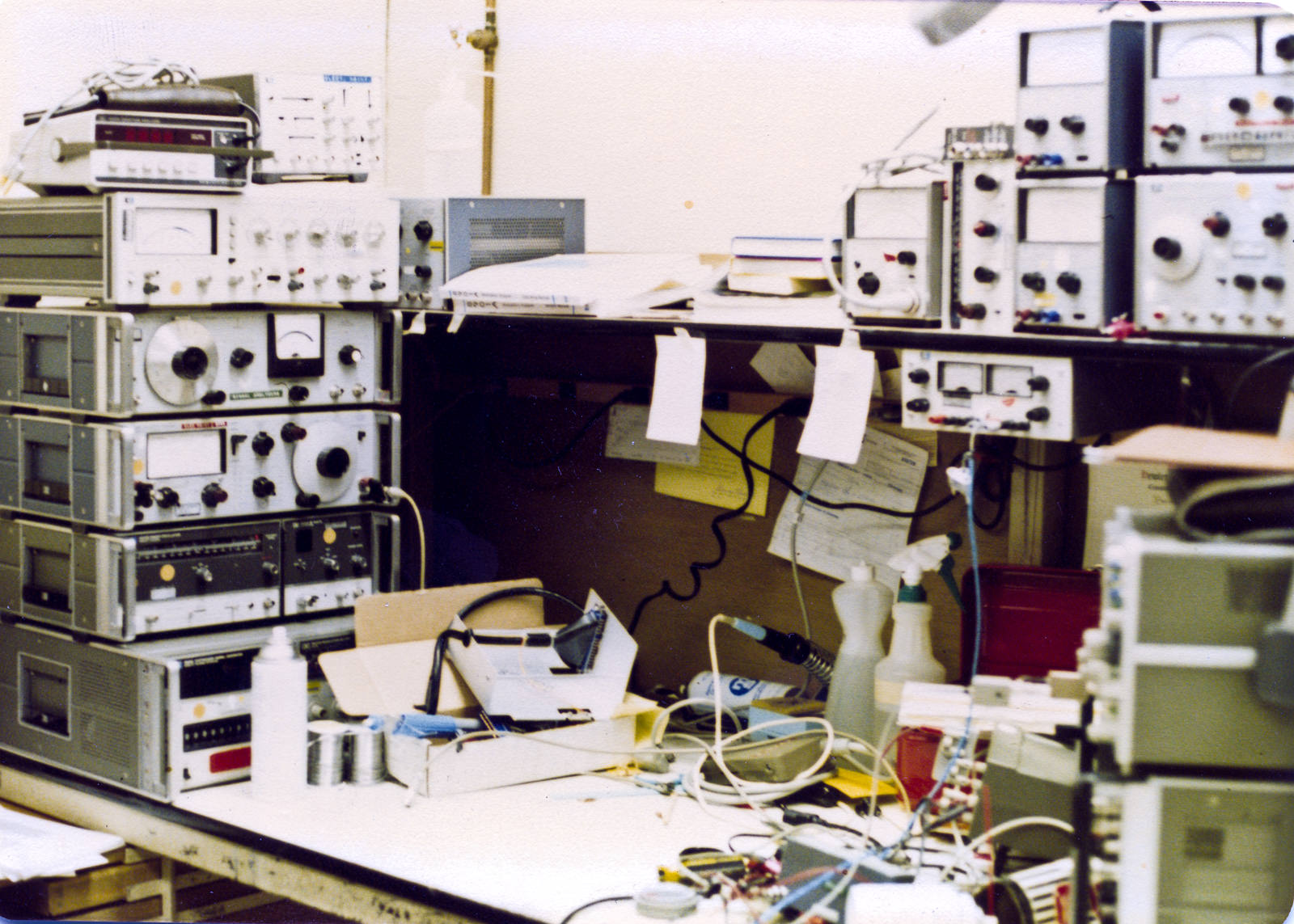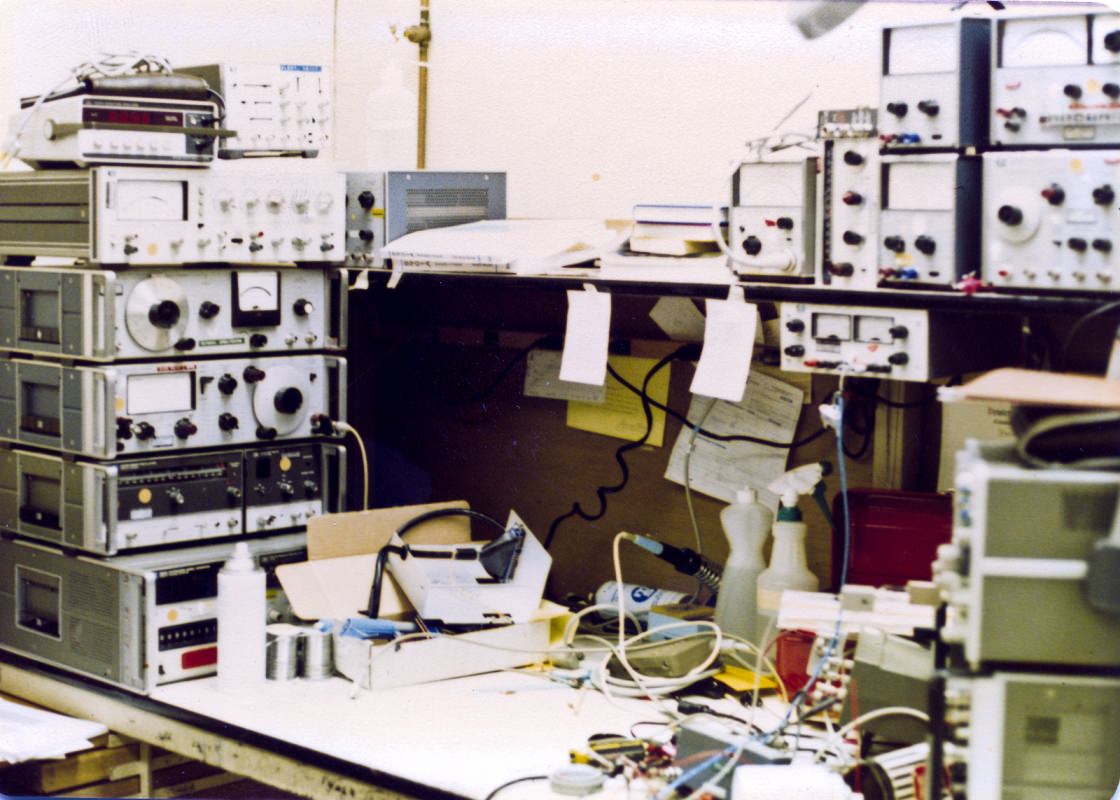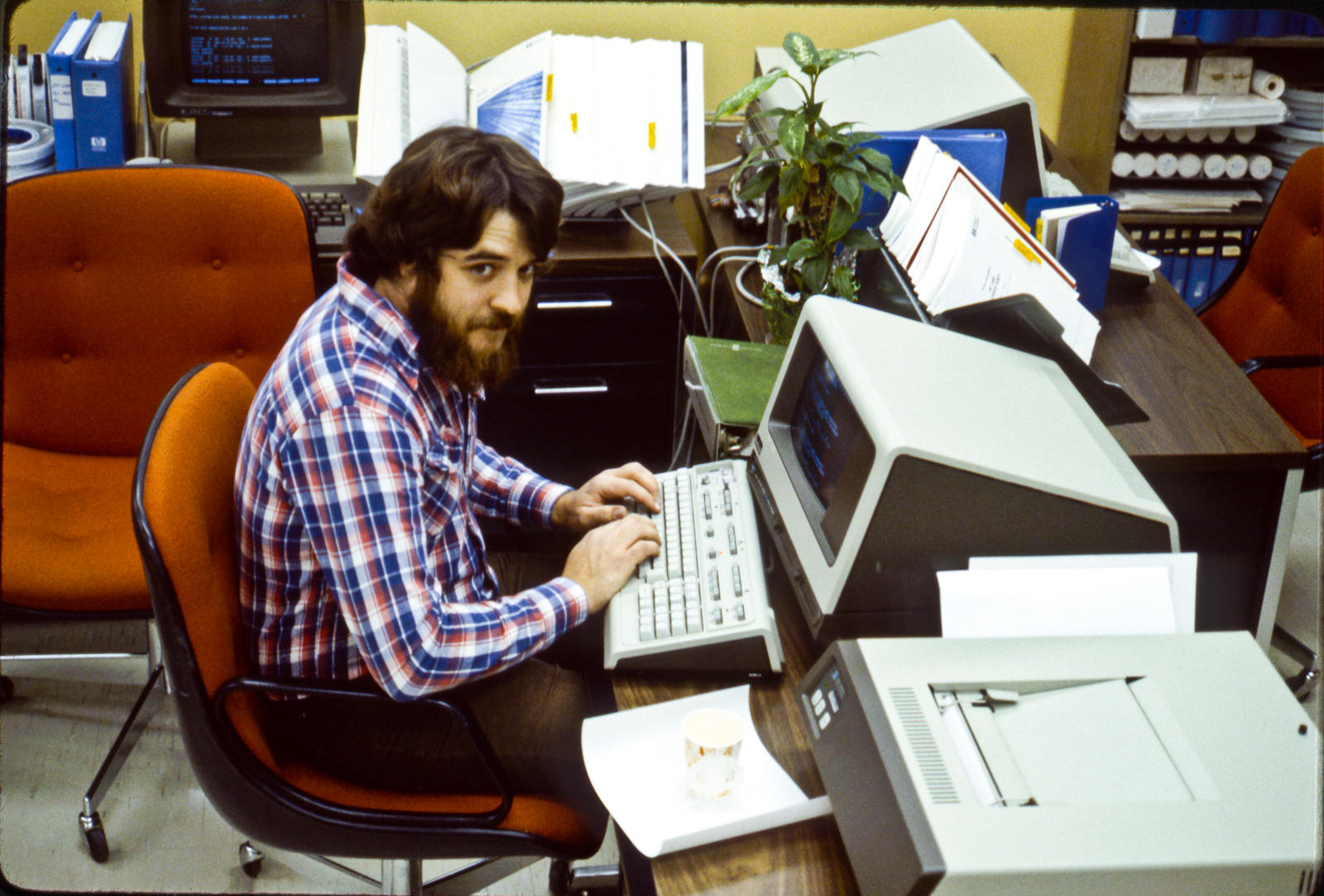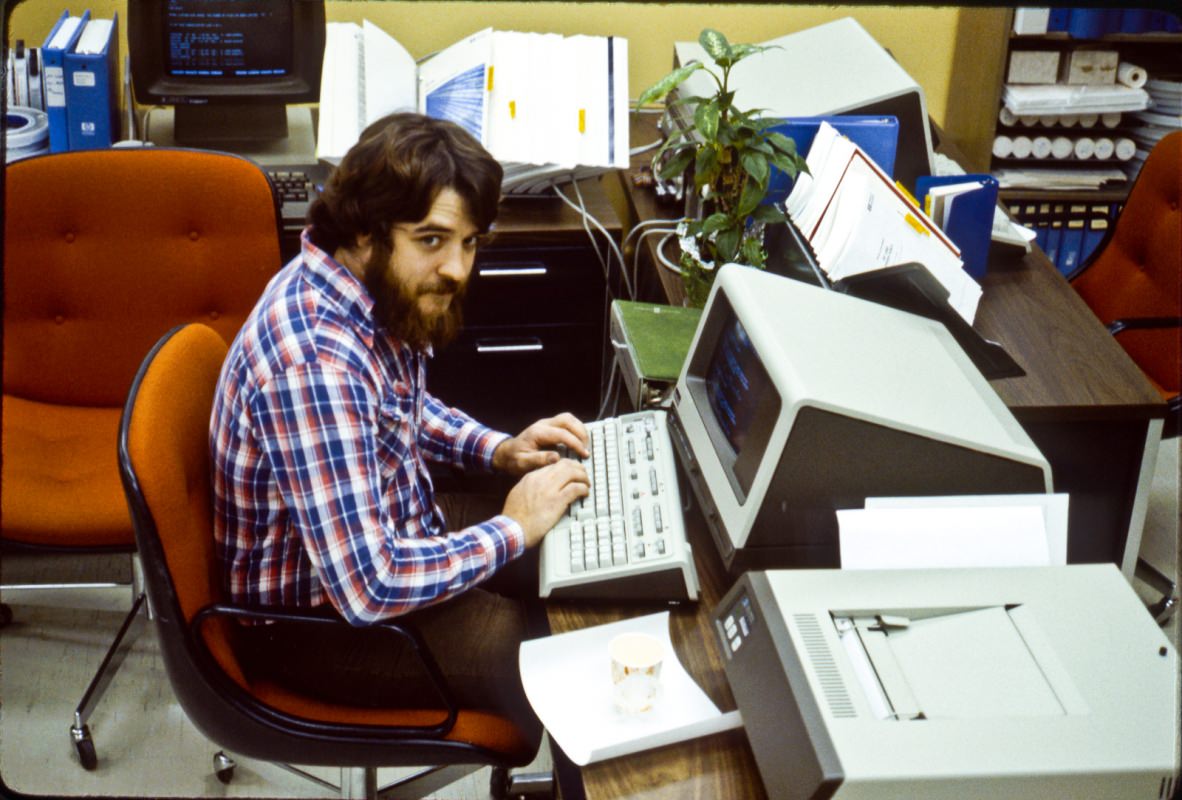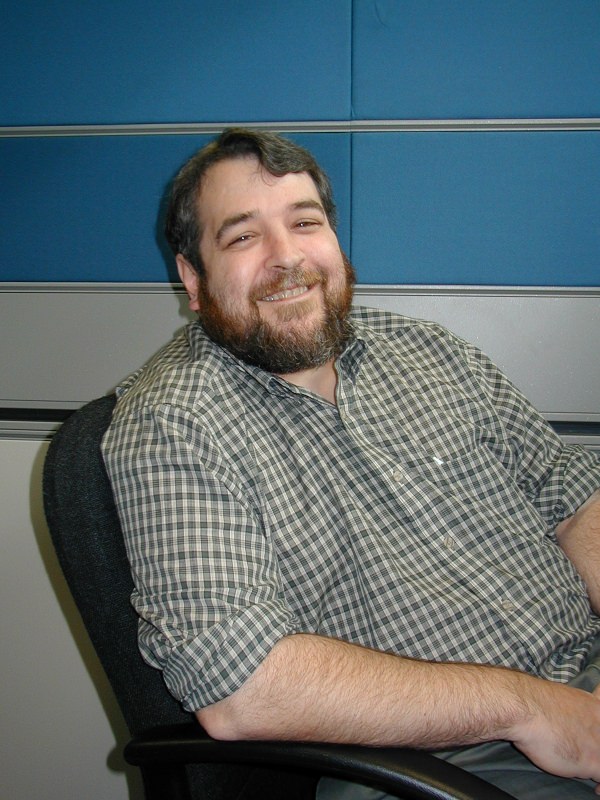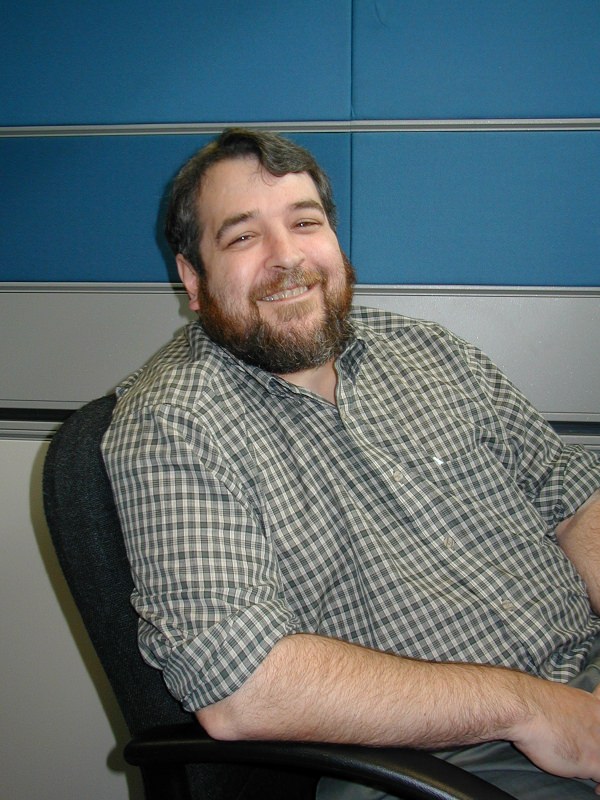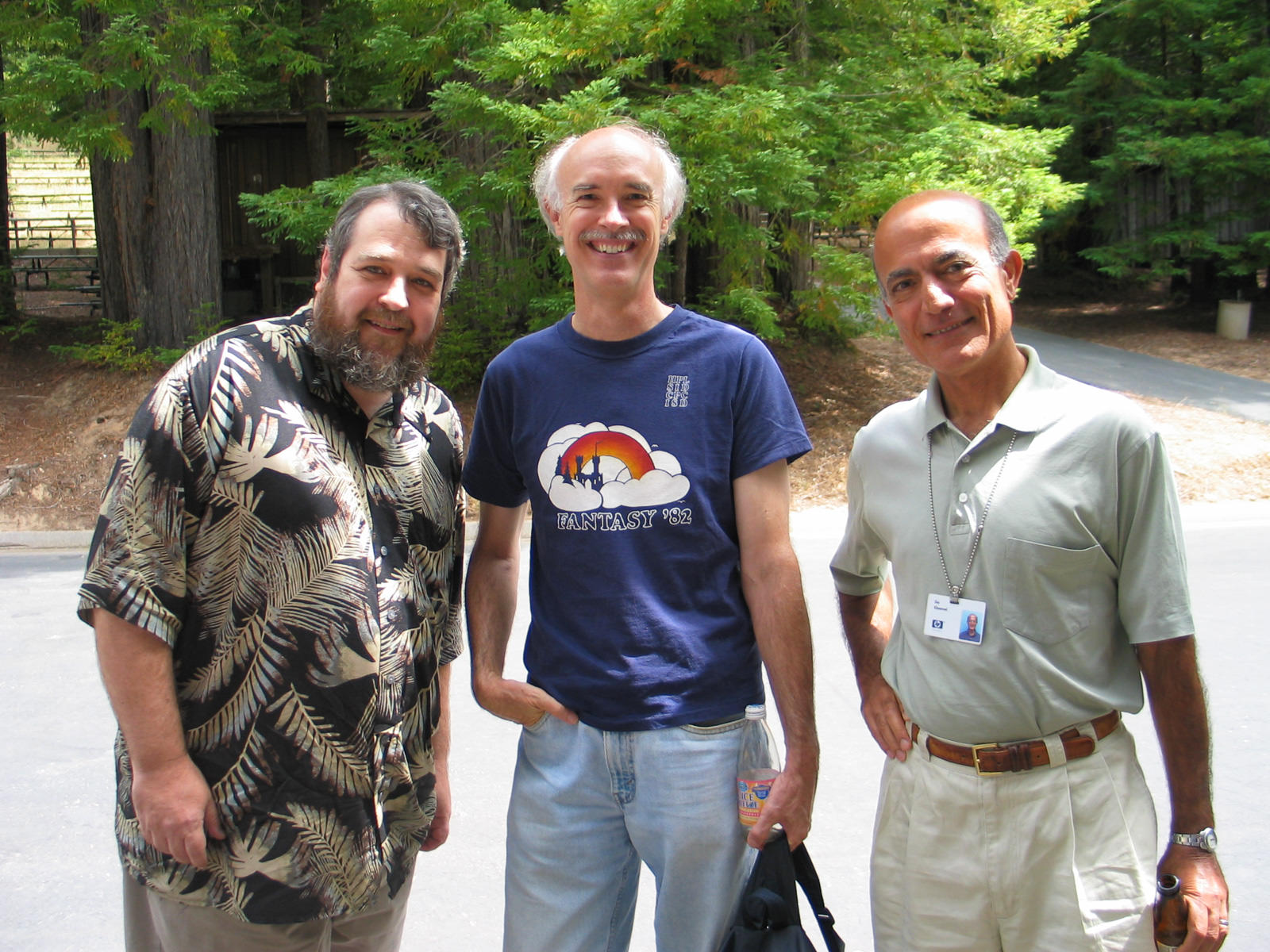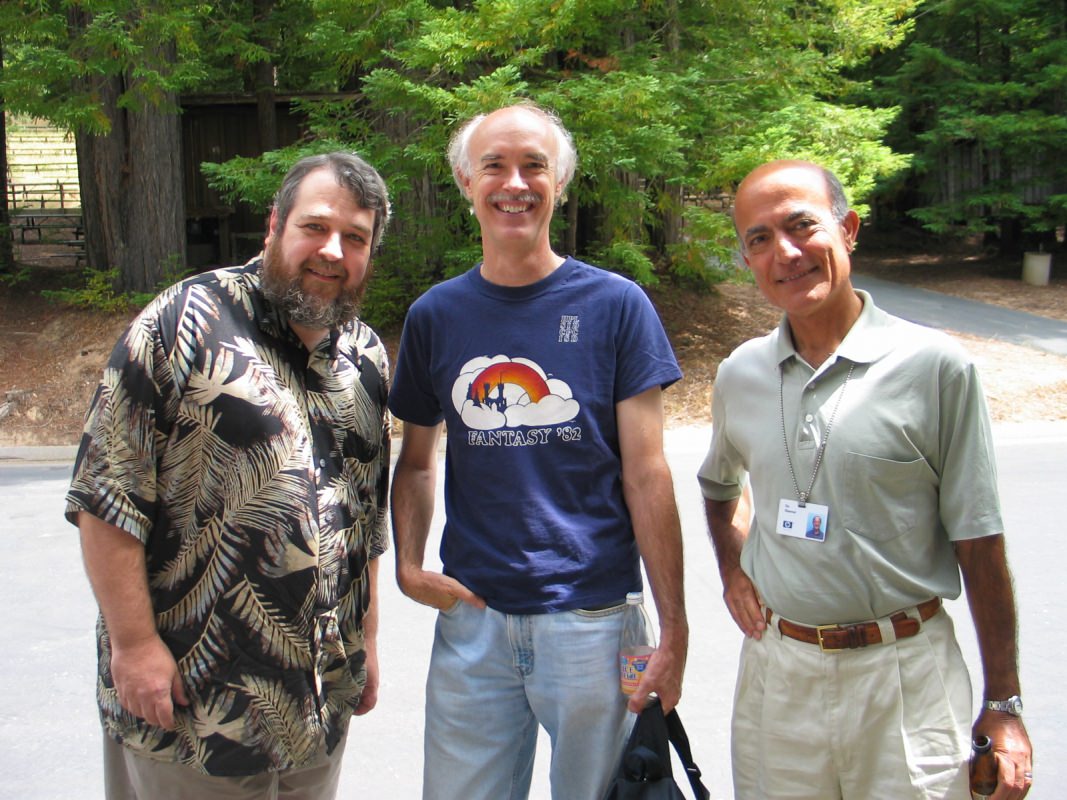 My retirement announcement as sent to colleagues and friends at work:
Hi everyone,
You must leave now, take what you need, you think will last
But whatever you wish to keep, you better grab it fast

…

Strike another match, go start anew
And it's all over now, Baby Blue
With these words from one of my favorite Grateful Dead/Bob Dylan songs, I'm announcing my retirement from Hewlett-Packard Company.
After 35+ wonderful years, and mere months before the old company transforms into two new ones, it has come time to take my leave.
My memories, impressions, life lessons learned, friendships made and much more will stay with me the rest of my life.
You can follow my continuing adventures via my blog, All the Pages are my days ( https://allthepages.org ) and of course on social media.
I will be in Palo Alto for the retirement event on the 21st and my last day is Friday, May 29th.
So long, and best wishes to both HPs in the future!
Mike