I'm on a "make a different soup every week" kick, and week 3 features a great ham and beans recipe.
I started with my Wild Rice soup the first week. It was great and I highly recommend it (if I do say so myself 🙂
Last week I made Almost Clam Chowder. It was based on a flawed recipe; that sad fact discovered when I was making the soup. In addition, the onions and bacon overpowered the clam flavor. Still, it was a good potato soup, or as I named it, Almost Clam Chowder. (No link, but you can find the disastrous recipe using the site search.)
On a technical note, I consciously thought about agile development processes when I decided to do a weekly soup project. Fail fast. Iterate quickly. Continuous delivery. If one recipe or batch doesn't work, oh well, there's a new soup in the pipeline for next week. Over the course of the winter, we stand to try quite a wide variety of soups, and I'm hoping to add at least a few to my permanent collection.
With that said, here's this week's recipe.
Mike's Ham and Bean Soup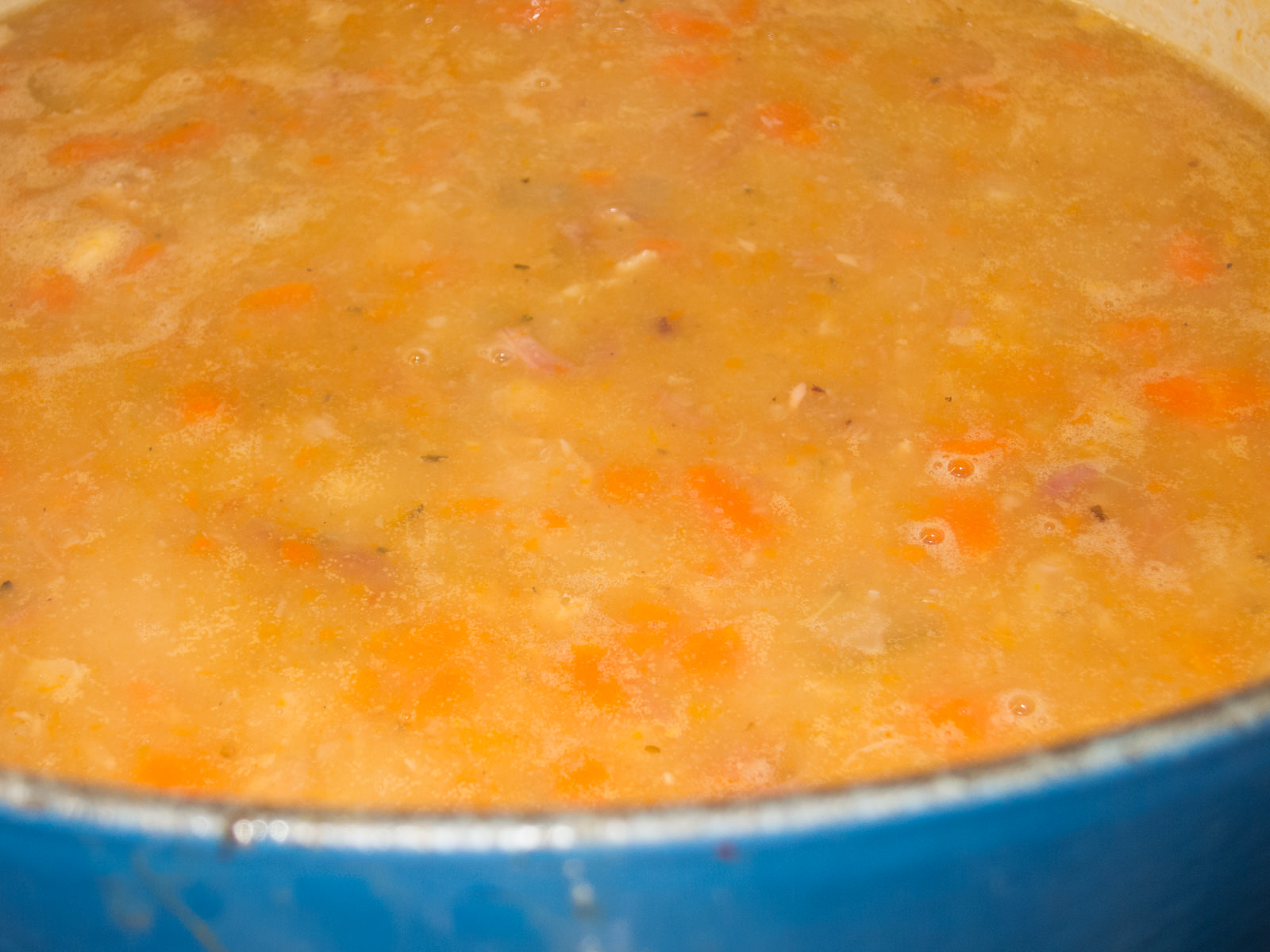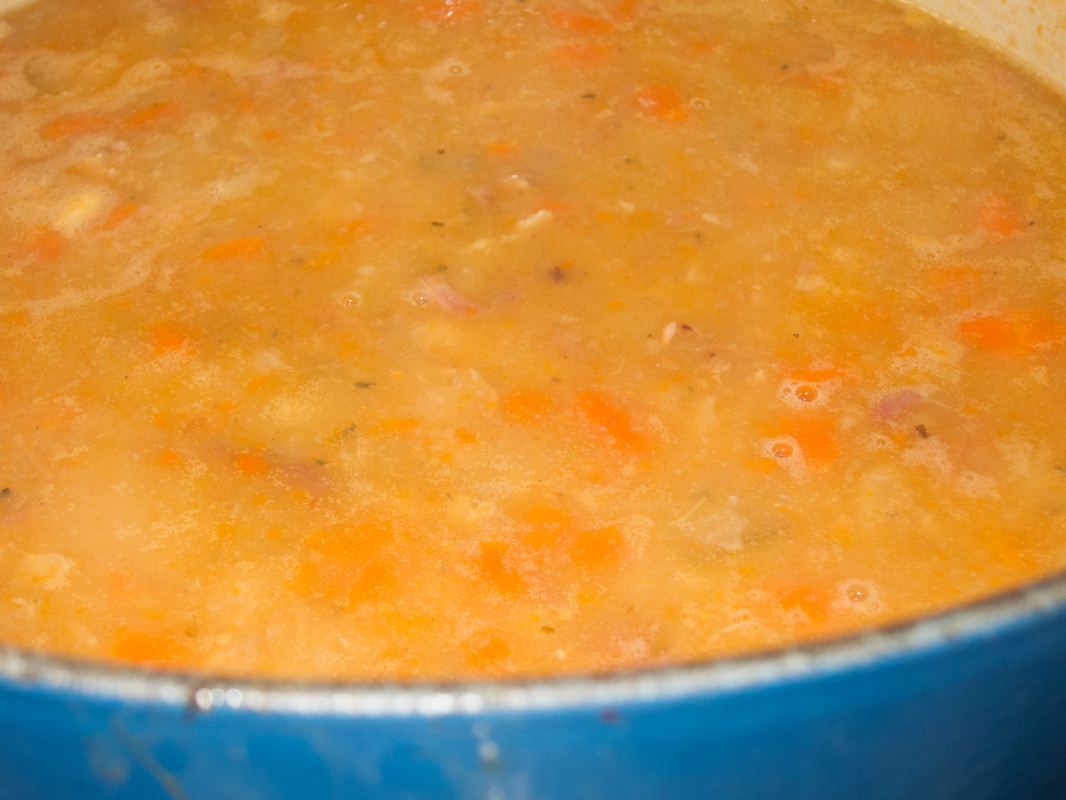 1 lb dried beans (Great Northern work well)
2-3 lbs of smoked ham hocks or shanks
1 tsp marjoram
1/2 tsp thyme
1/2 tsp terragon
1/2 tsp oregano
# exact herbs used is a "chef's choice"
1/2 C pureed tomatoes
1 cup of diced onions (about 1 small onion)
2-3 celery ribs, chopped
1 medium/large carrot, chopped
2-3 cloves garlic, minced
1 C chicken broth
1 C beef broth
Salt and pepper
To prepare the beans, first cover them with an inch of water and boil for 5 minutes. Let stand, covered, for 1-2 hours and then drain.
Trim the hocks and simmer them along with a bit of the onion and carrots in boiling water for about an hour.
Saute the rest of the onions, carrots, celery and garlic until the onions are clear.
Once the beans are done soaking, rinse them and add them, along with the tomatoes, herbs and cooked onion mixture, to the ham broth. Top with broth and fresh water.
Cook for about 40 minutes, or until beans are finished.
Serve with cornbread. I recommend this recipe of mine.
And here's the finished product, shot using my nascent studio flash technique; in this case a single Speedlite shot through a small, portable softbox: